Ann Balon at Beige London
Ann Balon's self-titled fashion label has been synonymous with sophisticated occasion wear for 25 years. Handcrafted in Italy using traditional dressmaking techniques, her designs are true works of art that allow women up to a size 28 to experience timeless glamour and elegance, be it as mother of the bride, or guest at Buckingham Palace.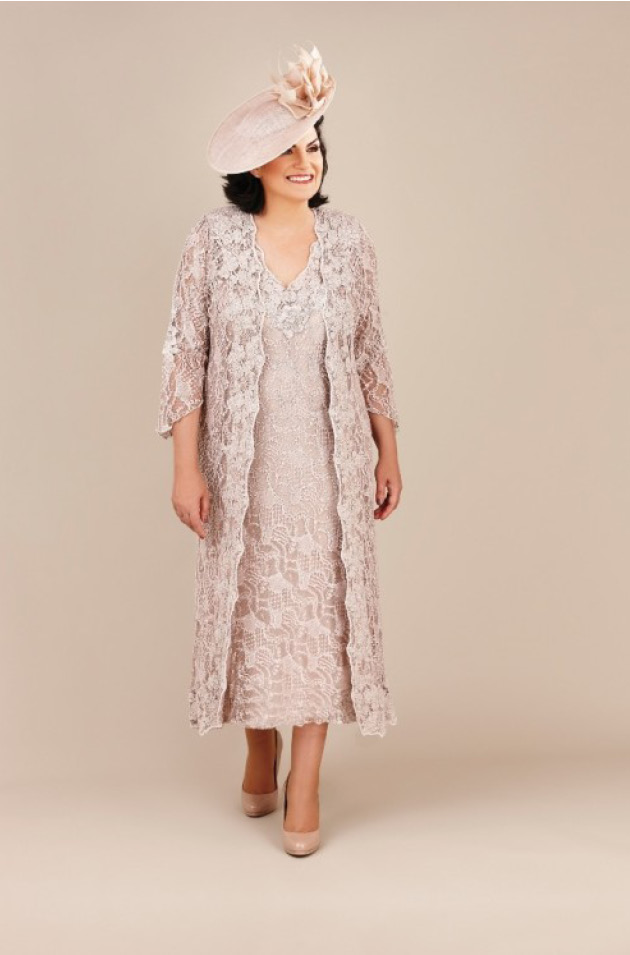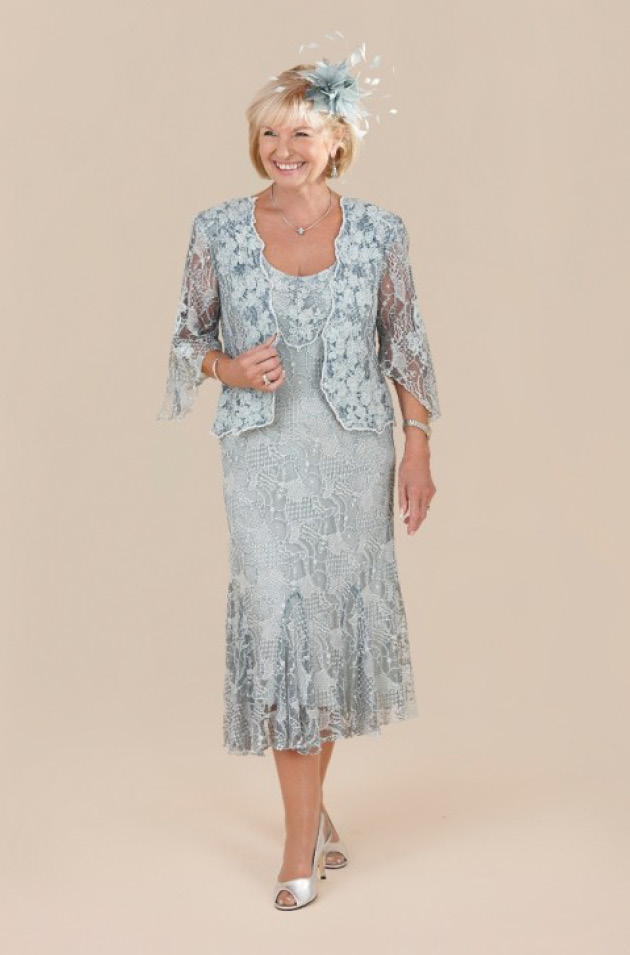 Shop Now
When Ann Balon took a trip to the Amalfi coast in the 80s, the talented jewellery-maker was captivated by not only the spectacular scenery and good food, but also by the region's precious laces and intricate dressmaking techniques. She decided to give up her career and risk everything to create her own fashion label, setting up a studio in the hills above Positano. Balon's creations are now shipped to select boutiques around the world from her picturesque design "labarotorio."
Ann Balon Plus Size Mother of the Bride Collection
Observing traditional dressmaking practices, experienced seamstresses craft Ann Balon pieces from the finest lace. Fabrics are hand-cut, batch dyed and uniquely textured through stone washing with light porous pumice from Mount Vesuvius.
Given the time-consuming, artisanal techniques and handcrafted appliqué work that goes into every item, it's perhaps unsurprising that the Ann Balon label is no slave to catwalk trends. Classic, stylish pieces that respect the figure of the woman she is dressing are at the forefront of the design house's fashion philosophy.
"My guiding light is to make my customers look and feel extra special on their special day when everyone is looking at and admiring them" – Ann Balon
A romantic mood presides over Ann Balon creations, with soft, Italian-style tailoring and delicate lace complemented by discreet embellishments and subtle design details that both flatter and add flair. Ann Balon occasion wear encompasses mother of the bride, evening dresses and cocktail dresses, but ultimately the label is appropriate for any event where a woman wants to make an impact with elegance. Modest, yet sensual dresses appear in a range of styles to suit various heights and body shapes and can be paired with fluid, feminine jackets.
Ann Balon Designer Plus Size Collections
Buy Special Occasion Wear online
If you would like to buy from our special occasion wear, then visit our store here: Buy Special Occasion Online
Beige's New Cavendish Street branch carries the largest selection of occasion wear. Ann Balon's timelessly exquisite designs feature proudly in Beige's extensive portfolio because she cleverly constructs her ranges for the fuller figure. Neat, bias-cut outfits in delicate, intricate fabrics belie their forgiving and comfortable nature. Cool, natural lace encourages circulation to the skin, a particular must for customers planning occasion wear for summer events. Skirts are fitted with discreet elasticated waistbands, while dresses are lined with cool, stretchy slips. Beige always selects Anna Balon outfits with modest sleeve designs, or with jackets that feature as part of the ensemble.