Smart Works is a fabulous charity that helps women with low incomes get a job and become financially independent. The organisation specialises in providing interview clothing and advice for women that simply can't afford to buy their own – scuppering their chances of a job as we all know how important first impressions are when it comes to gaining employment.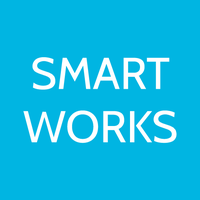 Low confidence and self esteem can affect us all, but with a bit of self belief and gorgeous plus size clothing there's nothing us women aren't capable of! That's what Smart Works aims to achieve; helping women believe in themselves and kitting them out with smart interview clothes to benefit their future. And for one in two women it's successful!
Making a Difference with Plus Size Clothing
As Smart Works relies purely on financial and clothing contributions, we at BeigePlus decided to donate a selection of our designer plus size clothing to the charity. Dressing over 40 women a week from their 2 London offices, Smart Works makes a real difference to women's lives and Beige wanted to help them continue their fantastic work.
Our donation of designer plus size clothing will help more disadvantaged women find work and we'll do everything we can to donate more clothing in the future. Smart Works are always in particular need of plus size clothing, so next time you're having a clear out please do bear them in mind and send a few garments their way. It doesn't take a lot to make a difference to someone's life and we promise your donation will be hugely appreciated! Take a look at the email we received from Smart Works following our donation…
Dear Leanda,

On behalf of Smart Works, please accept my thanks for your donation which arrived this morning. My stock volunteer and I have just been going through it and are completely blown away – what gorgeous things you've sent! As we are always in particular need of plus size clothing, these items will go a long, long way to helping our clients gain confidence and secure employment.

We currently see over 40 women per week who come to us for an interview-appropriate outfit to wear to their job interview. These are women who have very low self-esteem and no smart clothes of their own to wear. Therefore, we need a constant supply of high quality clothes and accessories to pass on to our clients. We really appreciate your donation and we can assure you that it will help a woman succeed at her interview and move on with her life.

Last year we opened our West London office and we hope to expand further across the UK in the future. Across our two London offices, we aim to dress more than 2,500 women this year. As well as clothing, we provide clients with interview training to give them the tools they need to make that crucial good first impression.

Clients often get in touch with us to inform us that our dressing and interview training sessions made a real difference to their confidence. Over one in two women that come to Smart Works go on to get the job and we are extremely proud of our high success rate which shows the importance of the services we provide.

Please do watch our short film which gives a good overview of how we help our clients:

http://www.smartworks.org.uk/smart-works-dvd

If you would like join our mailing list to receive our news and updates about the work we do and events we hold please do get in touch.

Please pass on our kindest thanks to everyone at BeigePlus for their support and generous donations, they really will make a big difference to the lives of the women we help.

Thank you once again for your support.

Kind regards,

Kathryn Morgan-Smith

Office Manager – West London