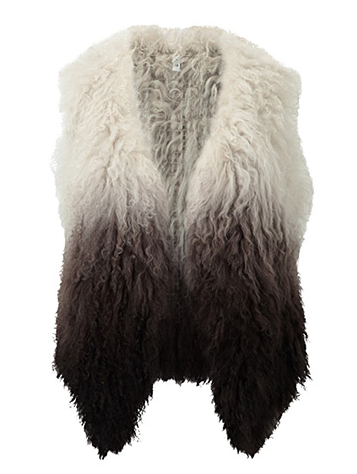 Mongolian fur gilet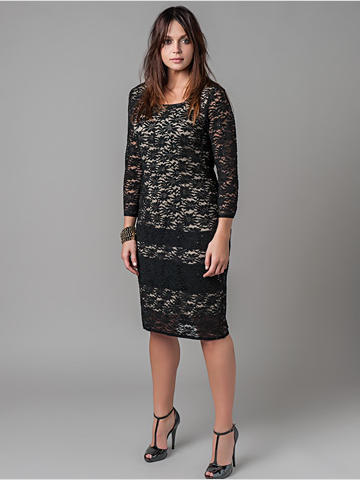 Pollyanna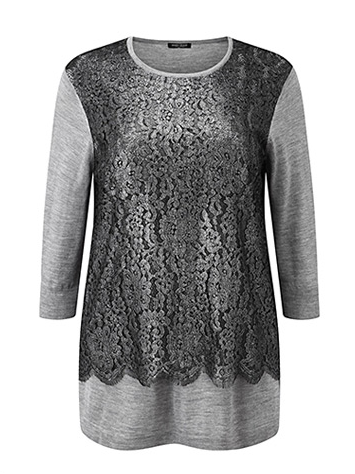 Pollyanna lace top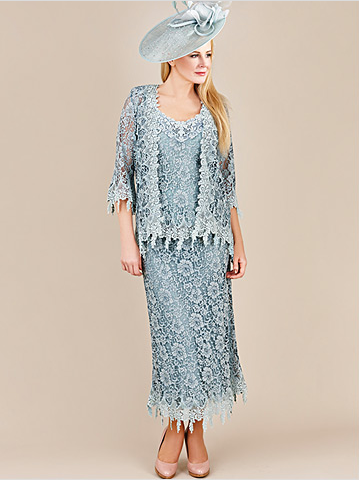 Pollyanna 3 piece
Another texture that's still really important is lace. Elena Miro has given us a sexy black party dress and Marina Rinaldi has combined lace over knitwear for great sweaters for that smart-casual weekend dinner. We've topped up on our selection of Ann Balon's Italian lace special occasion wear. New this season is Pollyanna a lovely lace 3 piece – I'm very tempted. Soft pastels are still a big trend and we have the prettiest pale blue coats arriving shortly. Mix pastels with greys and navy. If that's not your thing then dip in with a wool and cashmere mix stole in chalky blue or pink, v-shaped and with long fringed edges – one size and lovely for everyone, it's spot on to refresh your coats and jackets.
Busy working girls should really visit our City shop in Holborn, dedicated to everything you need from desk to dinner, an in-house bar to refresh you and a great alteration service to ensure a perfect fit.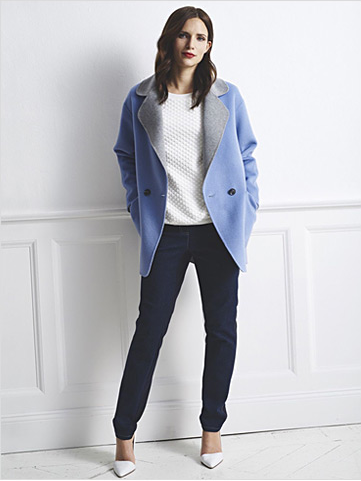 Pastel jacket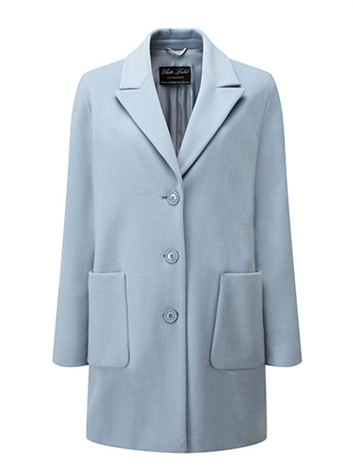 Pale blue coat
I love Elena Miro's dark green trouser suit, however if you prefer to wear black to work you will be amazed at our vast selection of jackets, trousers, dresses, skirts, coats and layering pieces to accommodate your every whim, in black of course!I'm also delighted to tell you that we shall be stocking Joseph Ribkoff exclusively to our City shop and on line.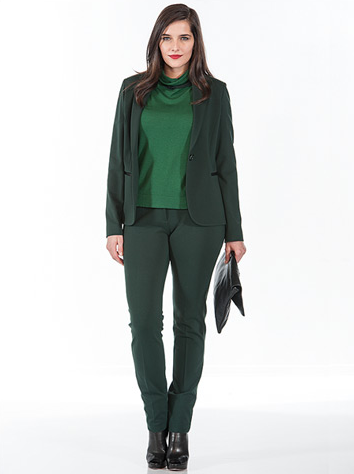 Elena Miro dark green trouser suit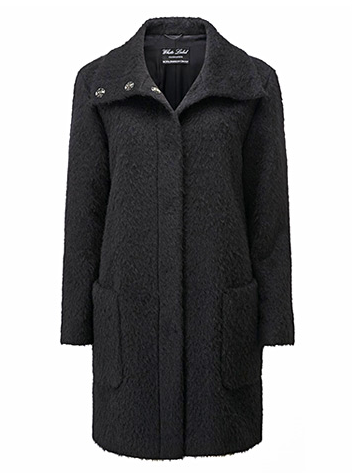 Black textured coat
We know that most of you love plus size dresses, it's our most important department. With this in mind we have really scoured Europe for the best so you can have a wonderful selection. Smart casual weekends, desk to dinner, important business meetings, cocktails, weddings and black tie gowns. We have you covered, literally every possibility up to a size 28.
Stock up on your AW fashion fix at Beige – shop online or in store.