What better way to banish the 'end of summer blues' than by adding to (or even replacing!) your autumn/winter wardrobe and what better way for us plus size girls of doing that, than a visit to the lovely ladies at Beige?
This autumn I have two family functions – both the same side of the family so need two outfits. I have my eye on a beautiful Persona midnight blue lace dress which is very reasonably priced and a very glamorous Marina Rinaldi black cocktail dress with a sheer top – managing to be sexy without being revealing.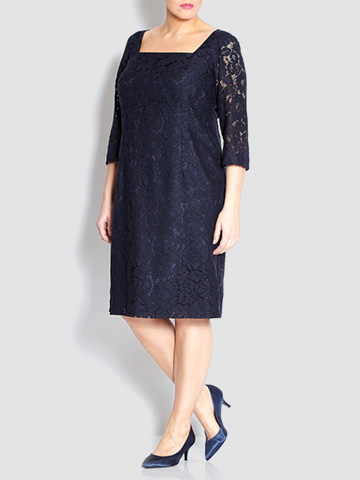 Persona navy lace tailored dress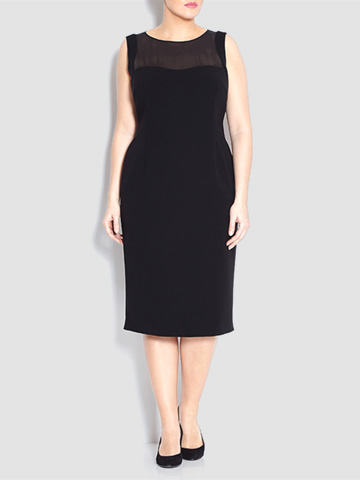 Marina Rinaldi sheer detail dress with optional sleeves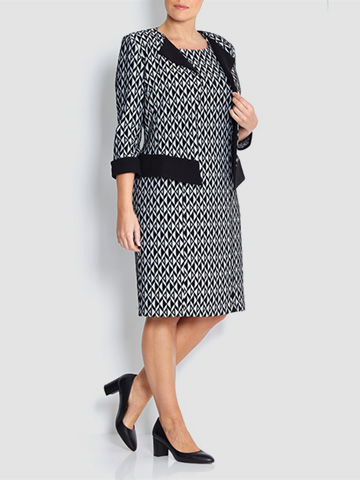 Georgede black and grey geometric jacquard dress outfit
As usual, Beige has smart and very wearable clothes for plus size office wear. Leanda has found some very striking outfits by Georgede – dresses, jackets and skirts in a flattering black and white print to mix and match – I like the look of the short sleeve dress with a matching jacket which will also look great with plain black trousers.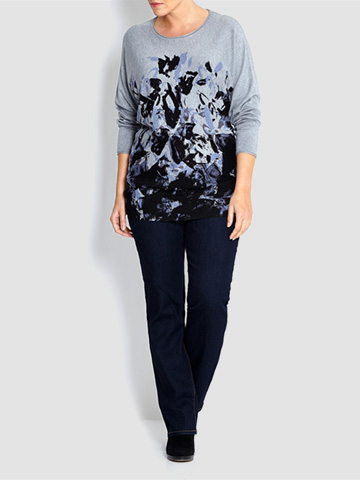 Krizia degrade print knit tunic in blue tones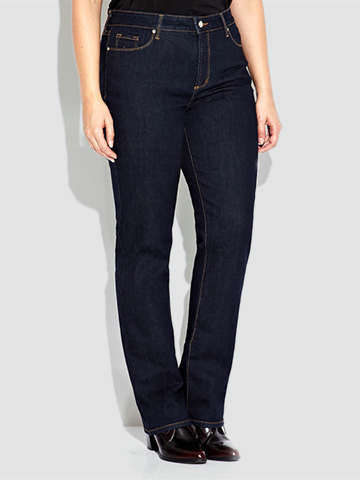 NYDJ dark denim bootcut jeans
And for the weekends what could be better than a pair of NYD Jeans topped by a beautifully soft Krizia jumper and for those really cold winter walks finished off by a wonderful Persona eco shearling reversible coat.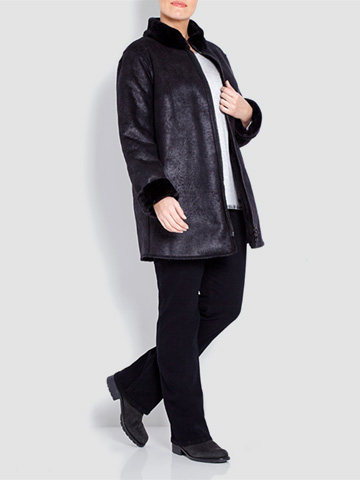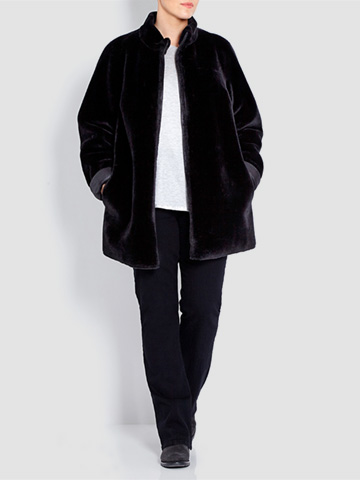 Persona reversible eco-shearing black coat