Ashley Graham is a plus-size icon on a mission to reshape fashion, eagerly promoting self-confidence, self-love and self-acceptance from an incredibly young age. The internationally known body activist, entrepreneur and model was signed to a major international modelling agency at the tender age of 13.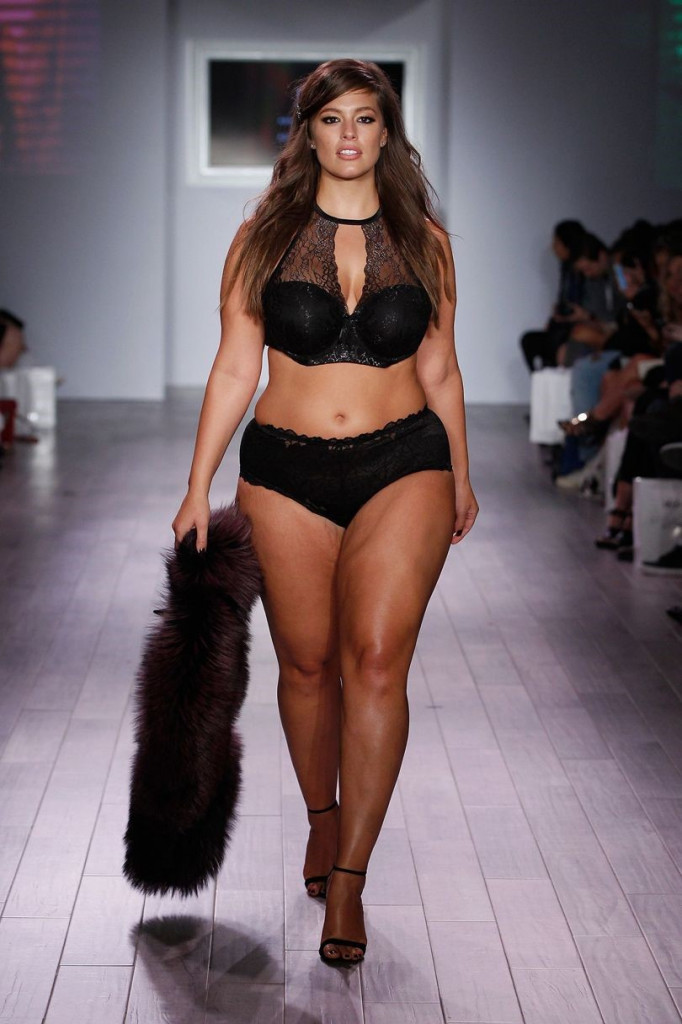 Despite her soaring success in the fashion industry, Ashley Graham has not always been the openly confident woman that we know and love today.
The natural beauty has said that her confidence was constantly "tugged at and pulled in all directions" by small-minded people in and out of the industry that wanted her to fit society's very narrow mould.
During an inspirational TED talk Plus-size? More Like My Size, Graham explains, 'I would go home and look in the mirror and only hate what I saw'. As a self-loving, confident adult, Graham now speaks at high schools about body image and body acceptance; on a mission to teach young women that real beauty is far from one size fits all.
The plus-size icon has been breaking boundaries her entire career, reaching goals in the fashion industry that she was told were unachievable for a woman of her size. In November 2016, however, Glamour Magazine named Graham the Woman of the Year.
Simultaneously, Mattel created a one-of-a kind Barbie to look like her. For a company criticised for giving young girls unrealistic body expectations, this was a massive breakthrough and a big step towards altering false ideas about beauty.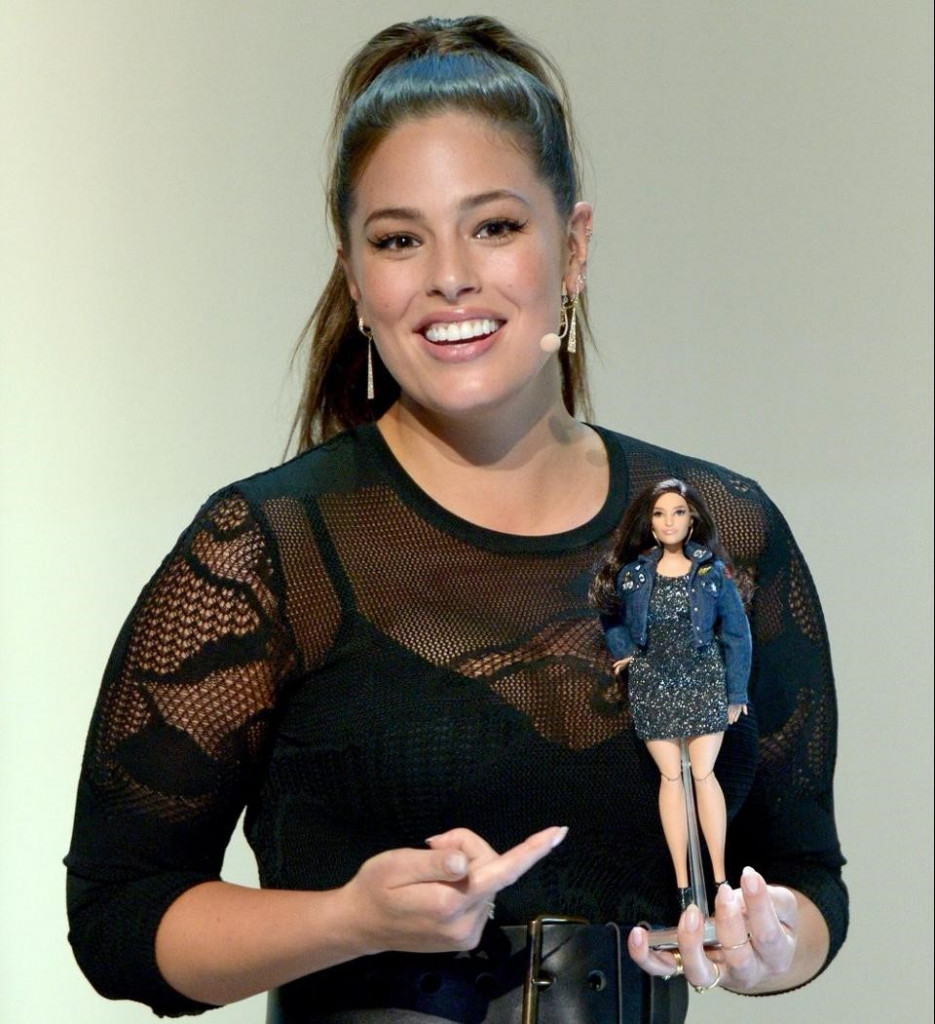 Once a supposed dreamer, Graham is now a very familiar face in an industry worth an estimated 30 billion dollars globally. External beauty aside, the icon's confident, open and warm personality has landed her some extremely influential television hosting roles.
As the host of Miss Universe 2017 and Miss USA 2016, it is evident that the once small-minded fashion industry is finally blossoming in a positive and healthier direction.
In an industry that once told Graham she would struggle to 'make it' without extreme dieting and lifestyle changes, Ashley Graham now gives expert advice to contestants as a judge on the hit show America's Next Top Model.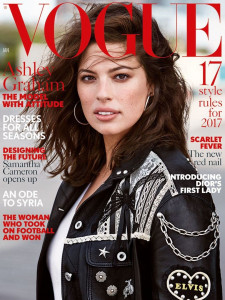 In January 2017, Ashley Graham became the first ever plus-size model to grace the cover of Vogue magazine. Prior to this in February 2015, Graham was also the first plus-size model to appear in Sports Illustrated's Swimsuit edition.
The campaign was named #CurvesinBikinis, which reaffirmed her own motto – Stand up for curves, confidence is sexy.
Ashley Graham launches new collection with Marina Rinaldi
Seeking to spread the same message, are luxury fashion brand Marina Rinaldi.
With a campaign that aims to promote self-confidence, you can see why Ashley Graham was used to front the Marina Rinaldi SS17 collection.
This was a bold match made to inspire and empower, with the campaign's individual hash tag being #WomenAretheFuture.
This refreshing campaign opens our eyes to the future of fashion, featuring popular social media tags illustrating that women needn't fit a mould to look and feel beautiful.
For spring 2018 Marina Rinaldi have collaborated with Ashley to create a small but perfect luxury denim collection. Beautifully crafted with all the style detail that you would expect from the House of Max Mara.
The collection is stylishly bold and strikingly feminine, catering perfectly to plus-size and curvy figures.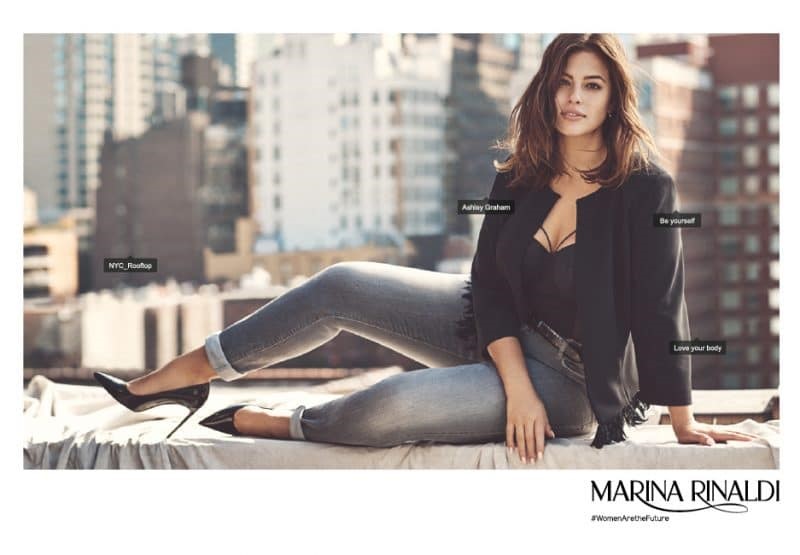 As a model who has appeared in several Levi's campaigns, the denim elements of this collection remind us of statement looks and key moments from Graham's inspiring career.
Jeans and statement heels are an empowering, timeless combination for women of all shapes and sizes, regardless of the season. Marina Rinaldi continues to offer staple looks for maximum confidence, proving that the key ingredient to beauty is the belief that you are.
Shop the collection at Beige
This luxurious collection is tailored to flatter, consisting of form-fitting elegance and sophistication. Effortless style is just around the corner, as Beige announce exciting plans for the New Year.
Beige are delighted to say that we will stock the
Ashley Graham x Marina Rinaldi collection from January 2018.
The range will be available in-store and online.
In the meantime, make sure you browse our continuously updated, exciting collection of designer plus size clothing by Marina Rinaldi.