Faux leather is one of the hottest trends of the moment. It's the perfect way to invite texture into your ensemble. Paired with knits, checks and tailoring – it will bring your look bang up to date.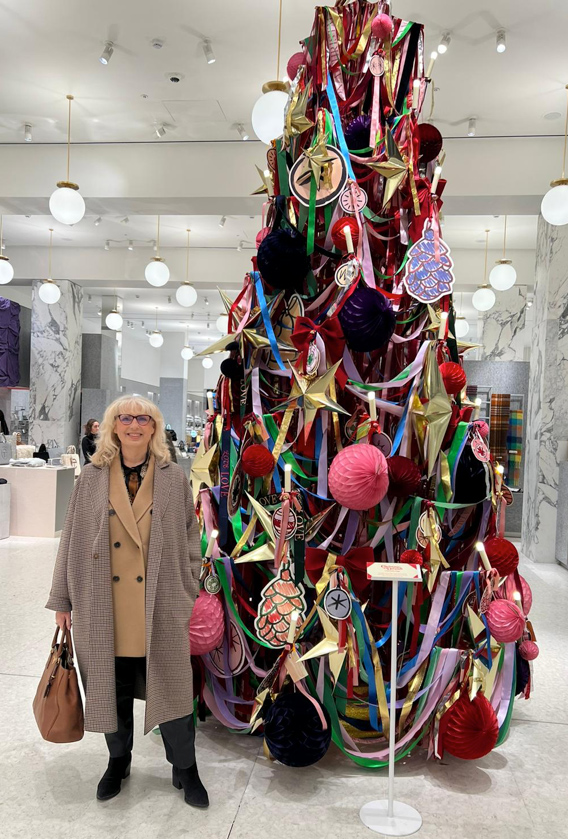 Beige director Leanda Walters is embracing the look. She says,
"I'm loving the olive greens and I especially love the cream trousers by Elena Miro."
In her own wardrobe, she's using faux leather to add a contemporary twist to classic tailoring. "I've styled my black faux leather trousers with an iconic camel double-breasted blazer and a check wool coat. Swapping classic wool for leatherette trousers creates a stylish and irreverent take on tailoring."
Elena Miro Vegan Leather Trousers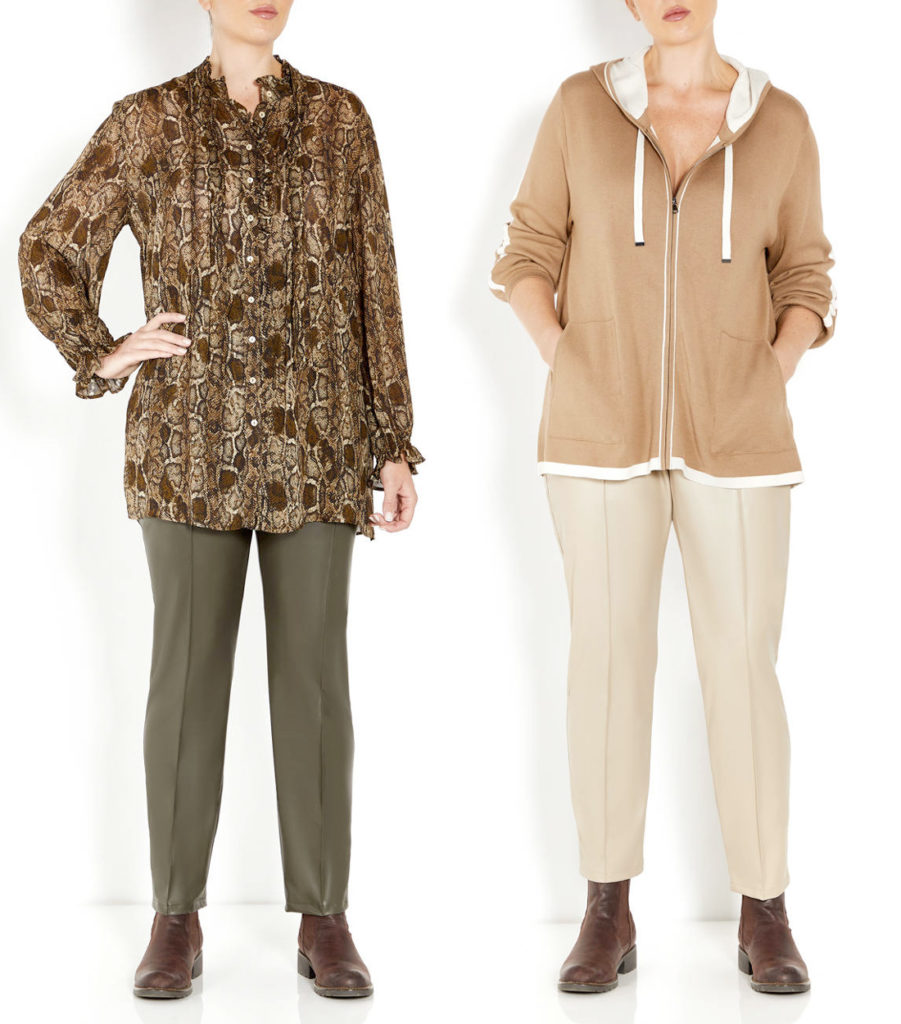 Faux-leather and faux shearling outerwear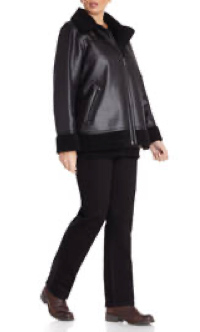 If you're not ready for faux-leather trousers why not incorporate eco-leather into your outerwear capsule. An eco-leather jacket is the perfect piece to complete your weekend look. We are loving this iconic black faux-shearling jacket by Marina Rinaldi. Wear it with a pair of black jeans to create a timeless casual look.
Or why not snap up a sale bargain. In a stylish and versatile shade of sand, this eco-leather bomber by Marina Rinaldi will make a stunning addition to your wardrobe. With a luxurious faux-shearling collar and faux-fur cuffs, it's a contemporary piece that will add instant understated glamour to a casual look.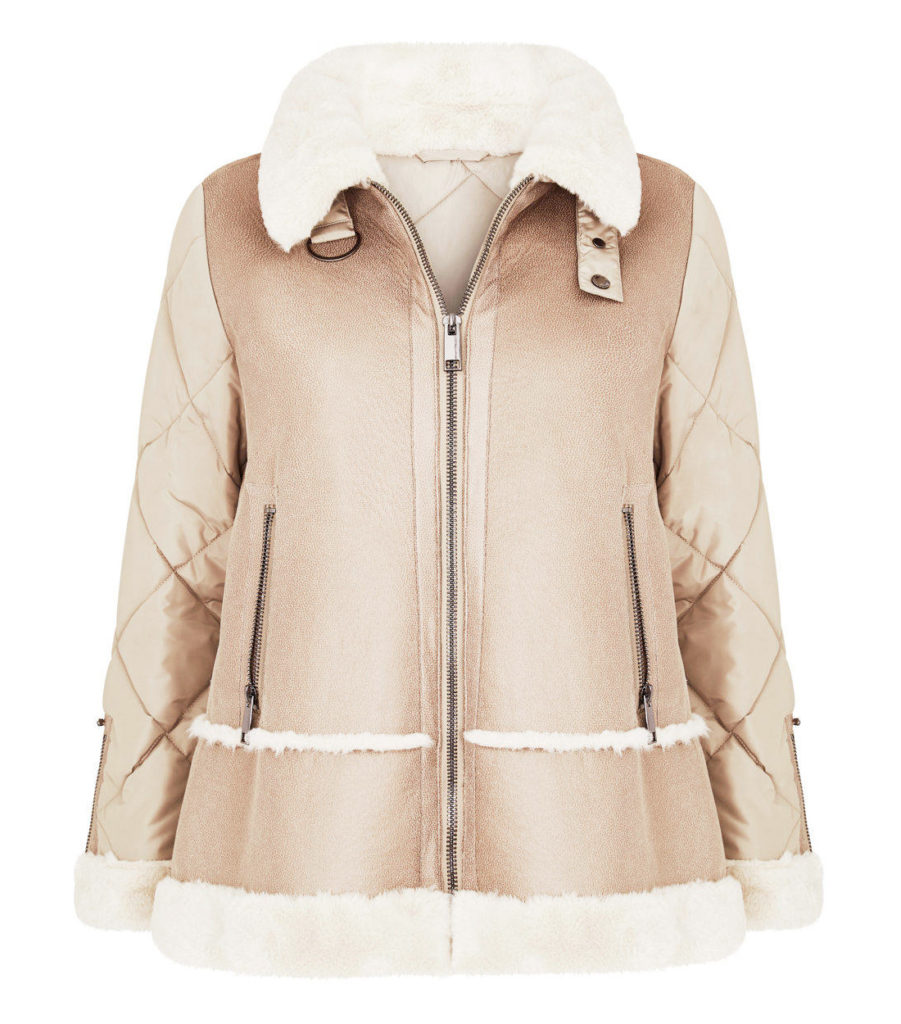 Faux-Leather and Lace
Faux-leather can also be worn for a special occasion or dinner date. Marina Rinaldi have created stunning separates in black leather and lace that can be worn together as an ensemble or styled separately. The shirt can be worn with a skirt for an evening look or teamed with jeans on the weekend. The stunning leather and lace skirt can also be worn with a crisp white shirt.
Great News! Faux Leather is machine washable
Did you know that advances in textile technology mean that your faux leather trousers can be washed in the washing machine at 30º.
Get the Look
You can shop these looks on our website or for an in-person experience visit our boutique on New Cavendish Street. Our in-house stylists are experts in the art of plus-size dressing and will handpick flattering contemporary outfits for you.