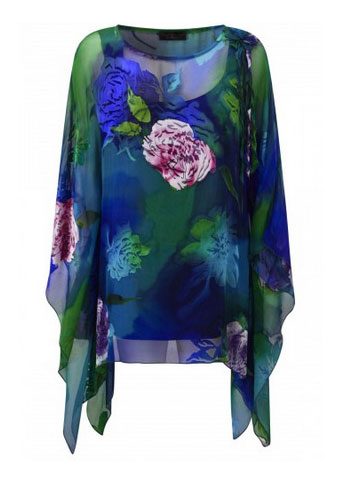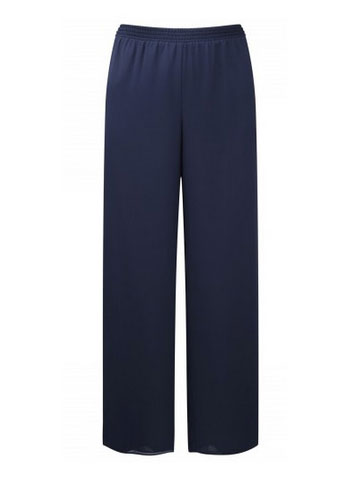 Kirsten Krog's silk devoré jaftan is stunning. Combine this with navy chiffon palazzos.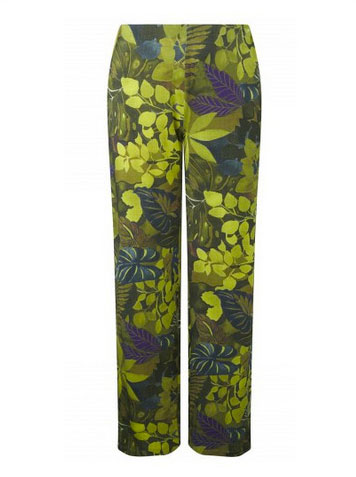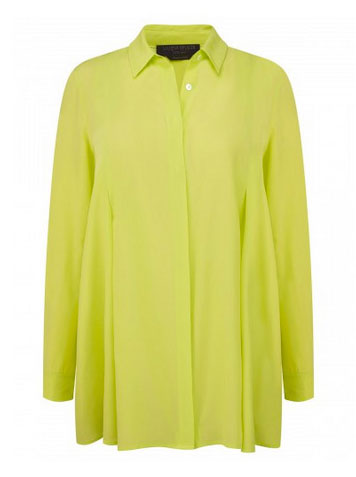 Krizia's jungle print trousers look great with navy but I'm wearing mine with Marina Rinaldi's chartreuse silk tunic.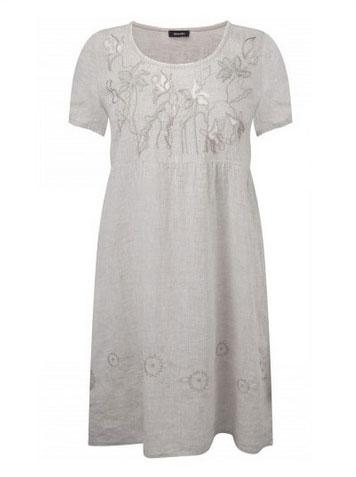 Cool linen embroidered dress for a hot day, by Elena Miro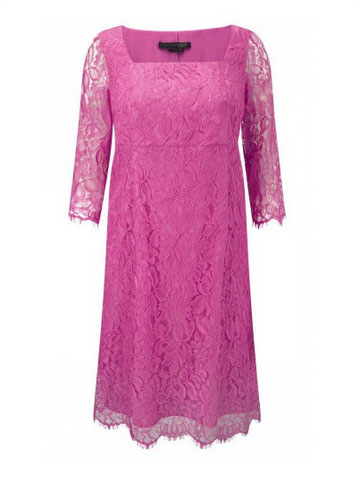 Stunning pink lace with a vintage feel.
Elegante by Marina Rinaldi.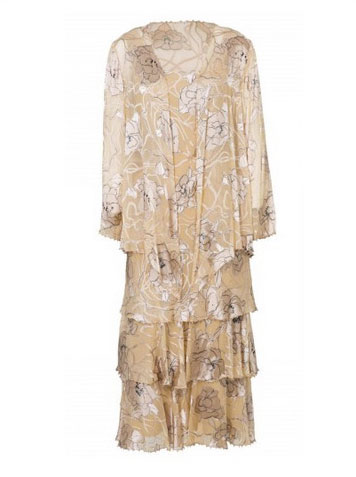 Pale apricot silk devoré, soft, romantic.
Fluid dress and jacket by Capri.
London is one of the most exciting and cosmopolitan cities in the world. If like me, you love flowers, then there are some real treats for you, during the Spring & Summer months. I have listed just some of my favourites.
The celebrated Chelsea Flower Show is on 19-23 May 2015. See the link below for details. If you can go, it's a wonderful day out. If you can't get tickets, then this is a reminder to book for next year…. yes it's that good!
Another great show later in the season is:
RHS Hampton Court Palace Flower Show
30 Jun – 5 Jul 2015
The Contemporary Garden Fair
19 -21 June 2015
This event is in Hampstead. It's new and I admit that I haven't tried it but I'm going to. Hampstead is such a great place anyway that you can't go wrong.
The Kensington Roof Gardens are iconic and another essential part of your itinerary if you are visiting London. Eat in the Babylon restaurant then walk in the garden. It's enchanting and just above the bustle of Kensington High Street. Famous for it's Pink Flamingos.
If you're in London during the summer you simply must visit the Queen Mary's Rose Garden in Regents Park.
Another favourite of mine is Golders Hill Park complete with mini zoo, band stand and great café.
If you can't make it to London this summer then take a minute and relax with this sublime video.