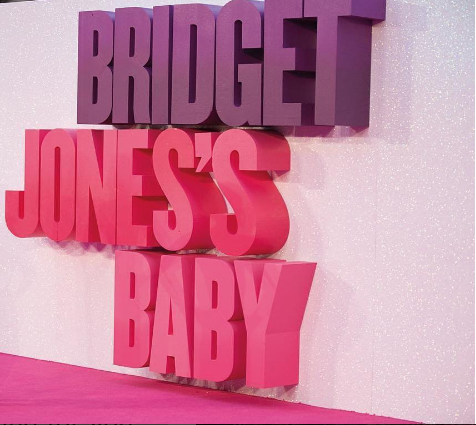 Bridget Jones Baby World Premiere in London
Joanna Scanlan is a British actress and writer (she is currently filming the second series of No Offence in Manchester). Beige is her go to shop when she has important events and she needs to look very special.
Always a busy lady, Joanna had a part in the new Bridget Jones film and so was of course going to last night's world premiere in Leicester Square.
Joanna dashed back from filming in Manchester and last Friday night we were together choosing her outfit for the red carpet, which in fact turned out to be a pink carpet.
Actually it was hard to make a choice there were several ensembles that Joanna looked fabulous in. Joanna, whilst still a curvy girl, has the last year been keeping fit and it really shows. Down a dress size and really toned, it was a pleasure to have her try different outfits on for us. Finally, we made our choice and we all left the shop at around 9ish knowing that Joanna had a really amazing look for the premiere.
Joanna was attending the premiere with her husband Neil, however she asked if I would like join her for the red carpet press event. Of course I said yes, wouldn't you? Professionally speaking I was pleased to have an opportunity to be able to check her over before the cameras got her. But wow, what a thrill just to be there! This was the world premiere of one of the biggest box office releases this year. There were going to be loads of celebrities: Renée Zellweger, Colin Firth, Emma Thompson, Patrick Dempsey, Jim Broadbent, Gemma Jones…actually, too many more to mention them all.
I got there very early and watched the famous carpet be rolled out – actually, it was extremely pink. People were gathering and a DJ was entertaining the crowds, warming them up so that they would be on top form for when the stars arrived.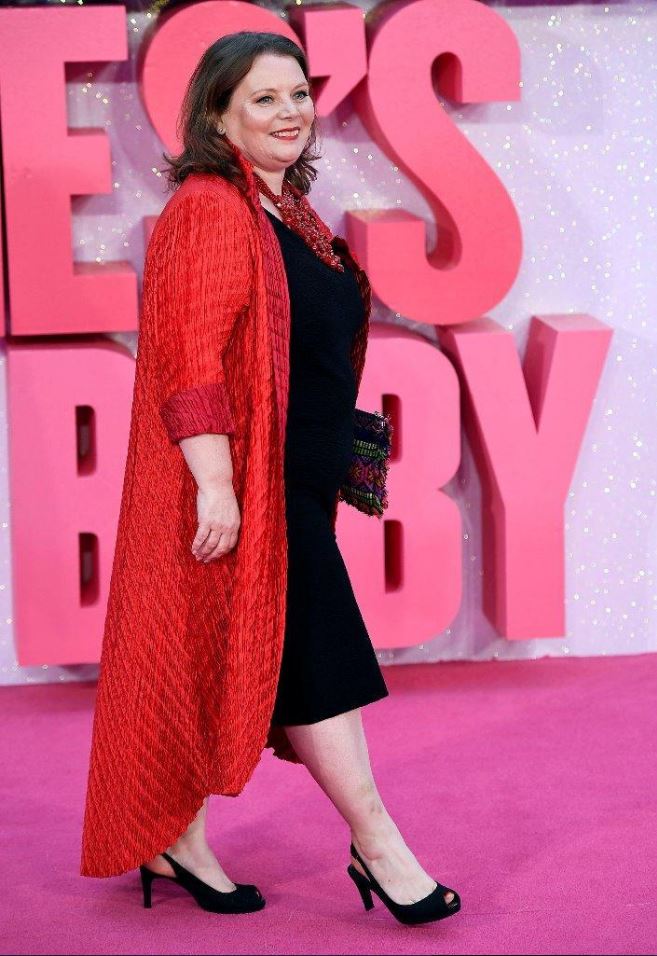 Joanna Scanlan, dressed by Leanda at Beige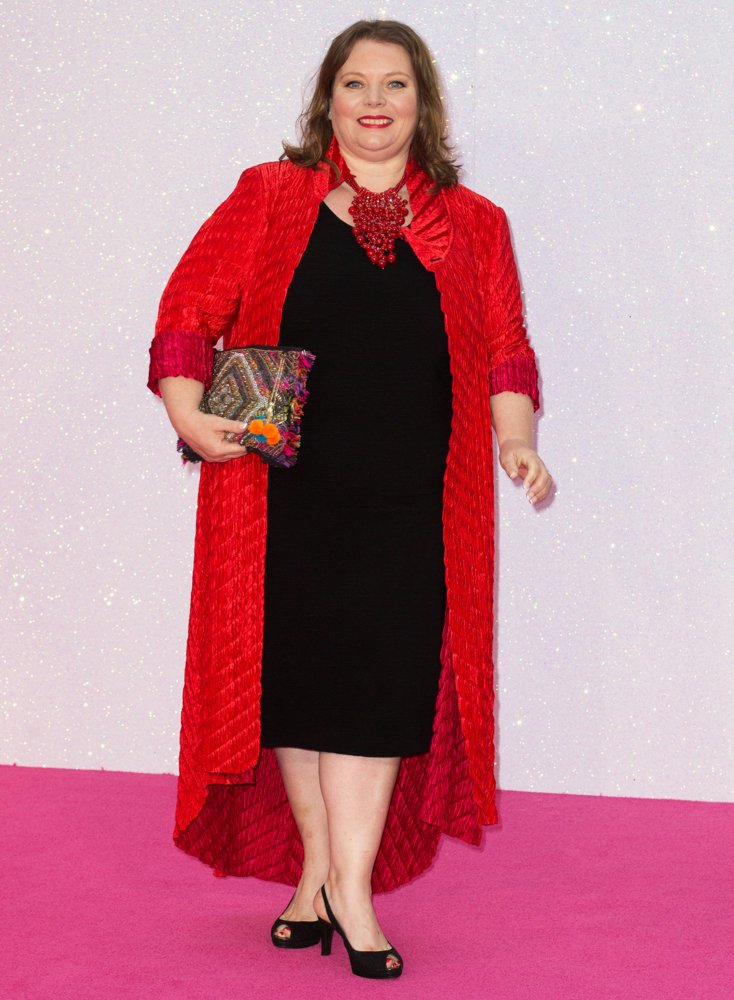 Joanna Scanlan – Bridget Jones
Joanna sent me a text letting me know when her limo was arriving into the square and from behind the barrier I watched her car arrive and then she got out. I was absolutely thrilled. Joanna Scanlan dressed by Beige looking amazing.
A scary minute or so whilst Joanna didn't know where I was and she couldn't hear me calling her…Security would not let me through.
Then – Joanna was able to get me passed security and through the barriers, to join her. OMG she looked amazing, absolutely glowing, her makeup and hair were gorgeous, perfect, and I was sooo proud of how she looked. The next few moments for me, were a magical blur…
The unexpected happened Joanna said let's get some pictures and suddenly we were on the carpet together in front of the giant letters BRIDGET JONES BABY and Joanna had her arm around me and the wall of flash guns in front of us were going crazy.
Yes, I was there on the carpet at a world premiere with Joanna Scanlan being photographed.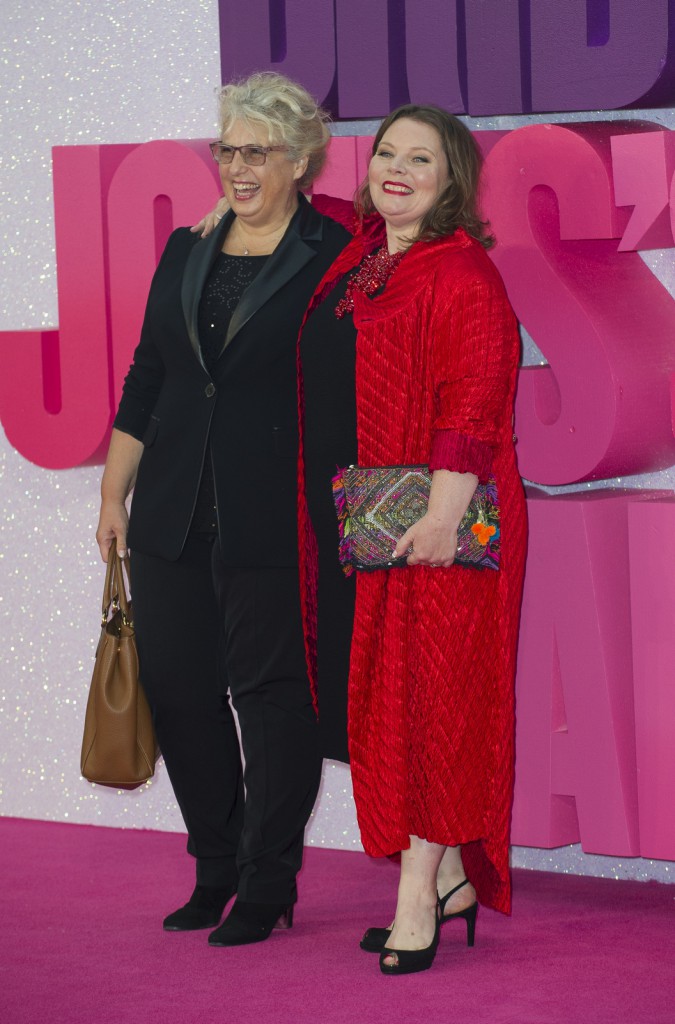 Joanna Scanlan and Leanda Walters
I stepped aside as Joanna welcomed Patrick Dempsey, I mean he is gorgeous and Joanna is kissing him hello. How lucky is she.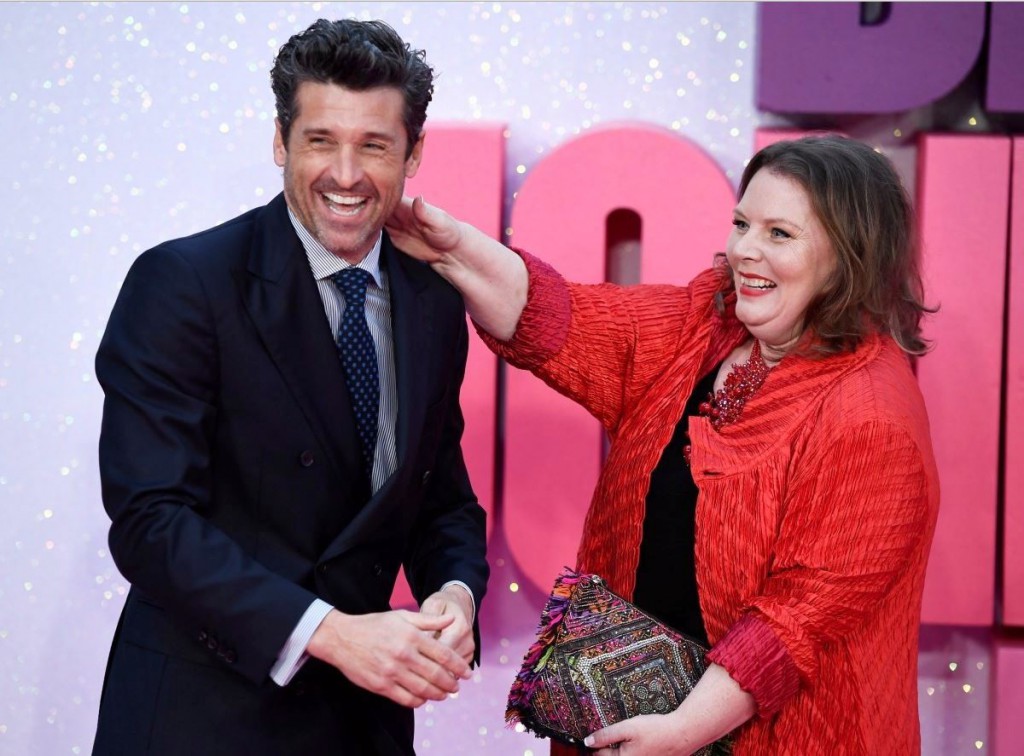 Patrick Dempsey and Joanna Scanlan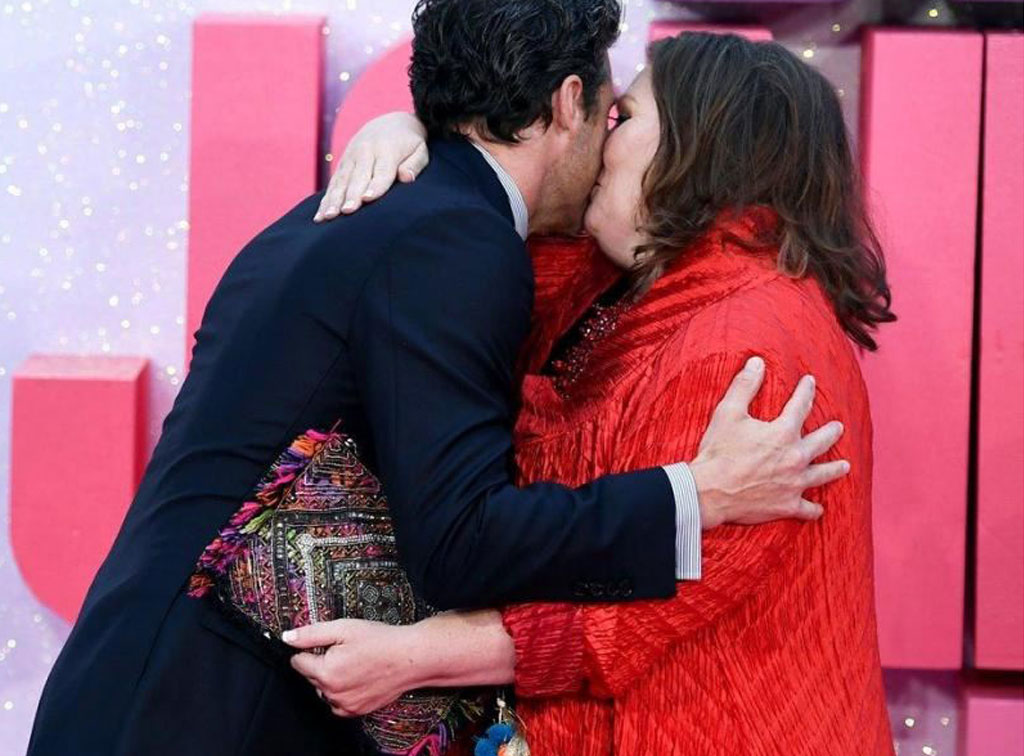 Patrick Dempsey and Joanna Scanlan
I am still on a high from my moment of fame.
Go see the film.

Ps.
Joanna's dress is a stretch body con black sheath by Elena Miro, the necklace for Beige by Cimp and the stunning red duster coat is by Mashiah from Beige. Handbag from a selection at Beige. Shoes from Russel and Bromley.