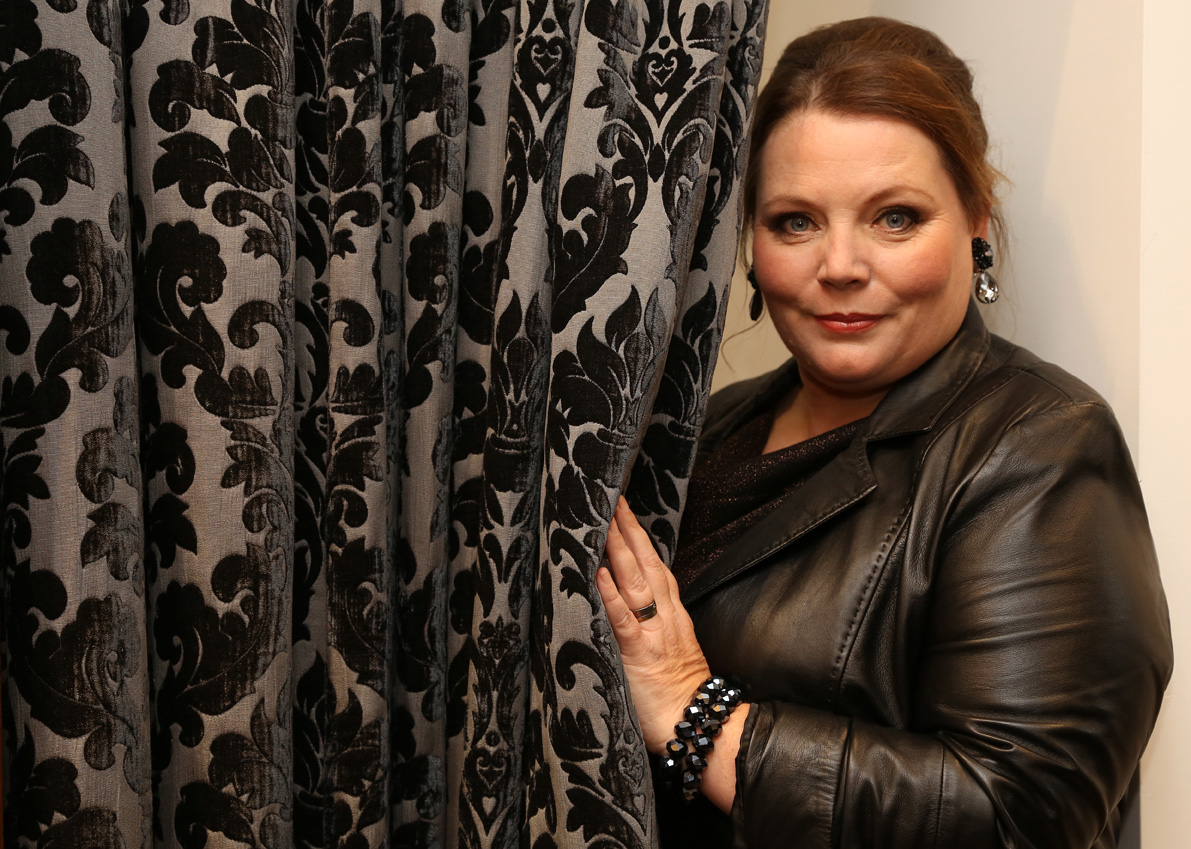 Joanna Scanlan is an award winning television writer, actress and loyal customer of BeigePlus. After beginning her relationship with drama as a lecturer at De Montfort University, Joanna Scanlan began her acting career in 1994 with her first series, 'Peak Practice' aired on ITV1. Her acting career progressed quickly following with many more appearances such as 'Jane Eyre, The Thick Of It' and the most recent award winning series 'Getting on'.
Joanna Scanlan accepts award for sitcom 'Getting On' wearing BeigePlus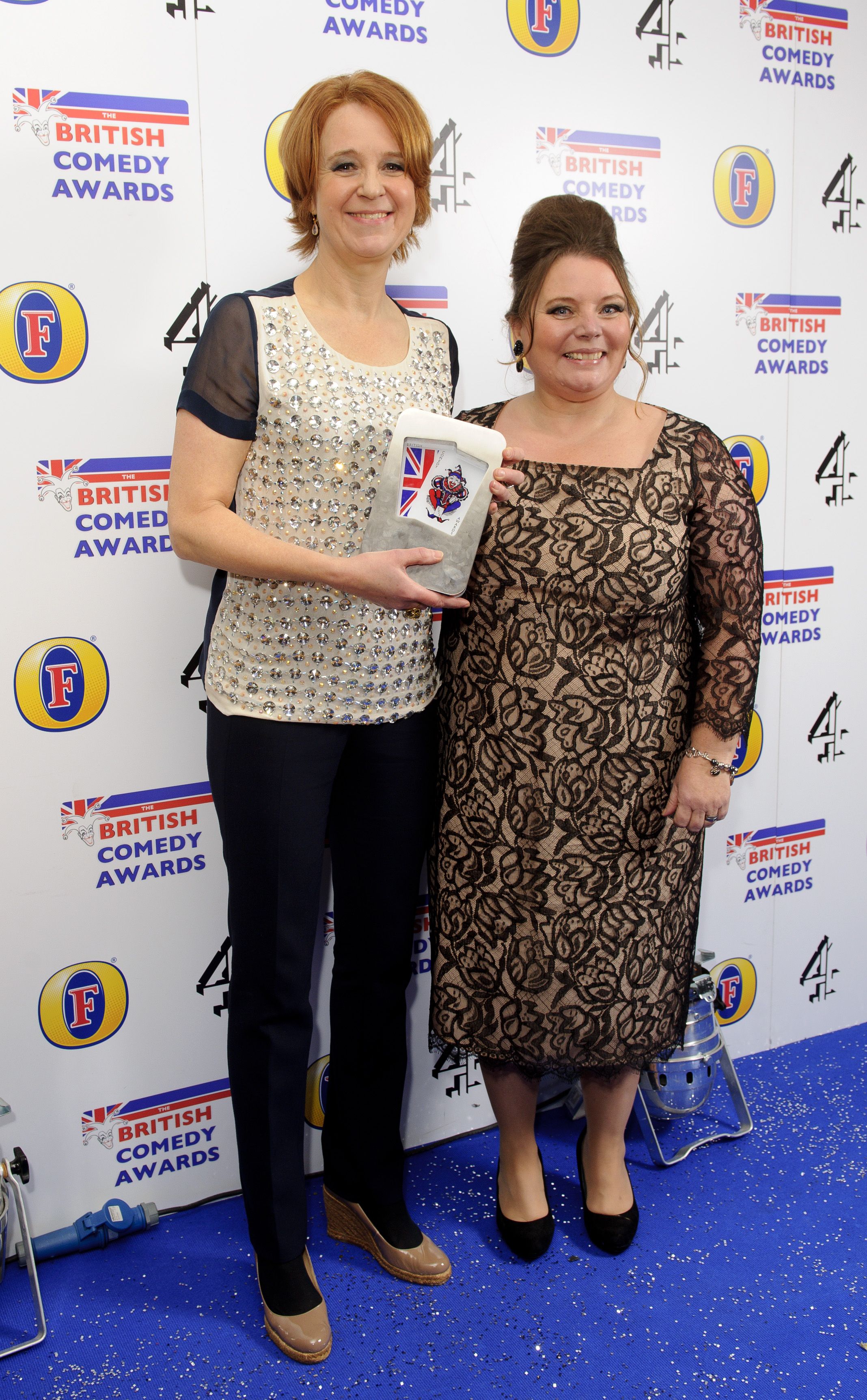 'Getting On' stars and is co-written by Joanna Scanlan, Vicki Pepperdine and Jo Brand. The British sitcom is based on a geriatric ward in an NHS hospital where the writers feature as the core cast to the programme. First aired in 2009, the series has achieved great success and reviews allowing it to return for another two series in 2010 and 2012. Nominated for several awards, most recently 'Getting On' received two prestigious awards where Joanna Scanlan has accepted both.
Alongside her co-writer Vicki Pepperdine, Joanna Scanlan accepted the award for 'Best British Comedy' wearing a beautiful pink and black dress by BeigePlus. At the British Comedy Awards, Joanna also accepted the award for 'Best Sitcom' with Vicki Pepperdine wearing a stunning nude and black lace dress by Marina Rinaldi from BeigePlus.
Joanna Scanlan as Charles Dickens' Wife in 'The Invisble Woman'.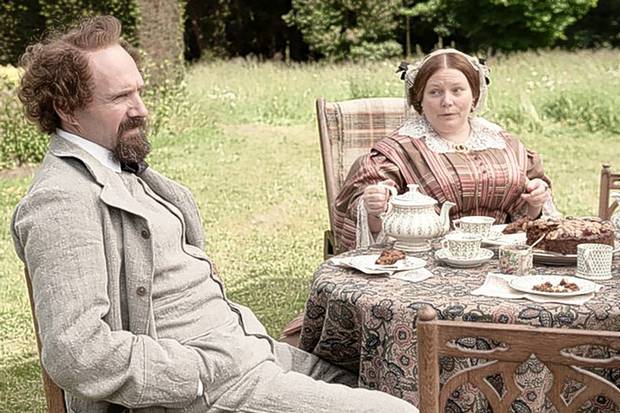 Joanna's success does not only derive from television but she has also acclaimed herself a career from her acting participation in several films. Her first role was as 'Tanneke' in 'The Girl With The Pearl Earring'. Following this Joanna Scanlan appeared in films such as 'Kinky Boots, Stardust, The other Boleyn Girl' and her most recent role as Charles Dickens' wife in the film 'The Invisible Woman' which is due to be released on 7th February 2014.
Directed by and starring Ralph Fiennes, 'The Invisible Woman' highlights the struggle of Charles Dickens' wife as the film unveils the illicit and scandalous story of his love affair that broke his marriage to his wife Catherine (Joanna Scanlan) after 20 years.
Joanna Scanlan has given many interviews about the film since its premier at the New York Film Festival. One of the many hot topics has been her nude appearances and Joanna has replied with endearing responses that many BeigePlus women can relate to.
"I don't have the excuse that Catherine did, I haven't had ten children, but I felt it was important to show a real woman's body in middle age."
Beige Plus is the online home of plus size clothing from luxury designers.