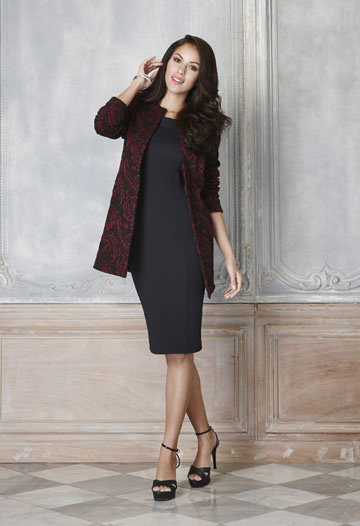 Burgundy is the shade to wear this autumn. A rich burgundy hue is a sophisticated alternative to classic black. For glamour add gold jewellery and for day combine with drizzle of softest chalky pinks.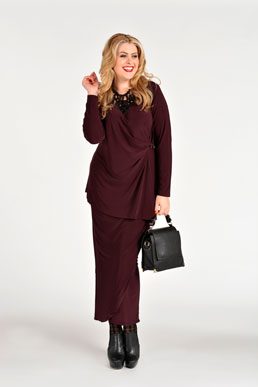 ---
For a great off-duty weekend look, khaki is having a revival. Army green knitwear by Aprico, deep olive glossy puffas and an "uber luxe" muddy taupe coloured soft leather Parka by Verpass are just some of my favourites.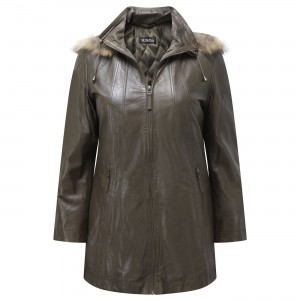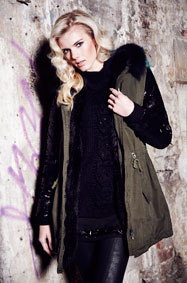 But my absolute favourite is the parka with sequinned sleeves, so over the top and glamorous.
So go on – go get camouflaged!
---
Watch out for stars, their pretty shapes are fun on knitwear. Try pieces by Verpass, Sulu, Open End and Yoek.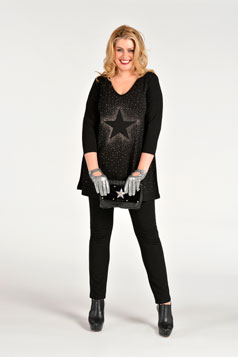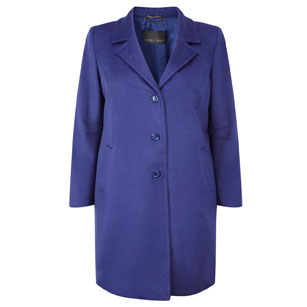 From vibrant royal to depest navy, blue is another key colour this autumn and the luscious blue coat by Marina Rinaldi gets my vote. Navy is the new black, you can wear it all the year round…
---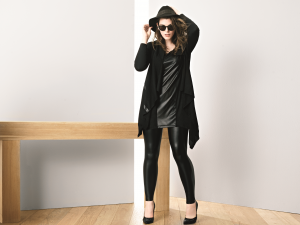 Now then, you know that we love leather!  Well, now there is "pleather"- a stretchy faux leather fabric that is making inserts on just about everything.  We have faux leather leggings from Luisa Viola and narrow trousers from Yoek and Verpass. These 3 designers all take different approaches for "fit", so that there will be one that's great for you. Of course, we have the real thing, leather that is… a jersey legging with leather panels to a size XXL (size 26/28) – how amazing is that?
---
Every season there are trends that come to the surface and one in particular that caught our attention is herringbone. Not only traditional woven herringbone made into smart jackets but herringbone knitted fabrics. The ultimate was to see soft grey herringbone prints on a fluid viscose jersey. We have bought tunics with faux leather trim, long graceful draped skirts and a really flattering dress. This is an easy trend to dip into.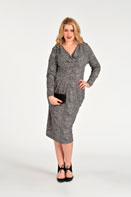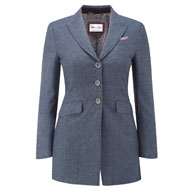 ---
I have always been a fan of suiting and exquisite tailoring. It's not just for you professional girls, you know! The trouser suit is back and I just love it. For smart day occasions I often find it more comfortable than wearing a dress (there are those days when i really need to have sensible shoes on), and a well cut jacket is the most flattering of all cover ups. Keep it smart and simple.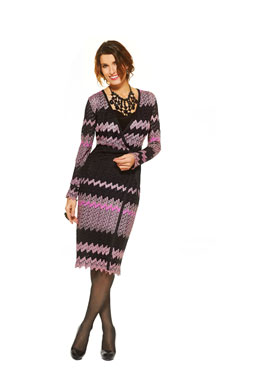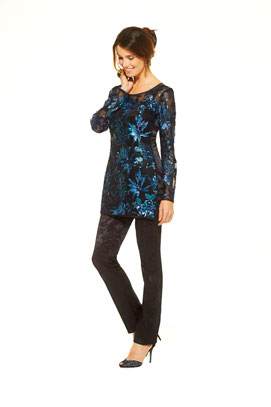 When it's time for you to get dressed up, this season is amazing. We were so in love with the collection by Kirsten Krog, one of the best plus size evening collections. Its Missoni influenced knitted dresses and long cardigans and amazing devoré tunics and dresses with sparkles are perfect for curvy girls.
---
Marina Rinaldi is the best plus size designer collection. The Elegante collection is superb and you can glimpse some pieces below…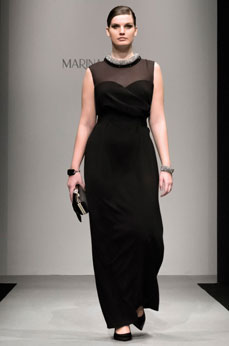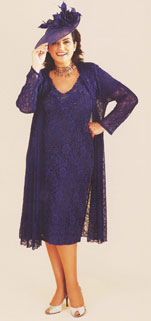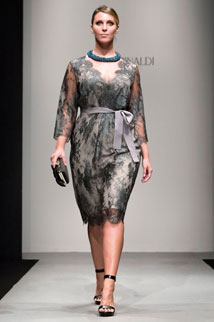 LACE is so feminine and still very much a trend. Queen of wonderful hand dyed lace from Positano in Southern Italy is Ann Balon and we have upped our selection because it's so pretty.
---
As we are specialists in large sizes, we at Beige have now developed our own label. There is a lovely black lace jacket, it is an investment piece to glam up black trousers.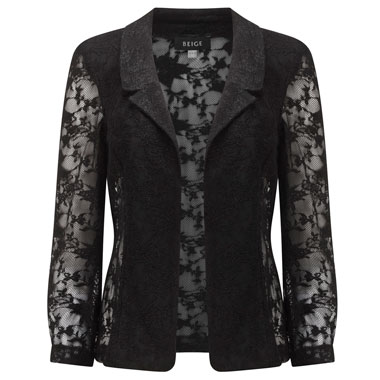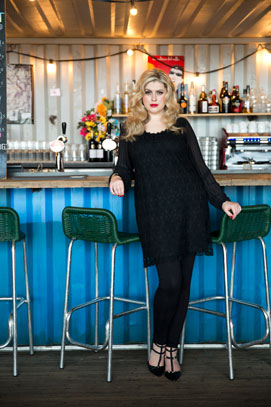 Another fabulouse plus size designer collection is Yoek. Investigate Yoek's black lace pieces.
Whatever your size you will find beautiful pieces to get dressed up in. At Beige it's not fantasy, it's real!
Happy Shopping!
Love
Leanda
Beige Plus is home to plus size clothes for women.