A change in weather means a change in wardrobe. The fashion experts at Beige plus are dedicated to helping you look and feel good all year round. Dress to impress this season with high-end clothing, tailored to flatter a plus size figure.
Dressing for the winter months
With winter creeping up fast, it is time to update your wardrobe with this season's latest trends and plus size designer garments.
Cardigans for layering
A long cardigan or jacket is a key element of any plus size winter wardrobe. The fabric has a little stretch to cater to all shapes, and you can still wear your favourite spring/summer tops underneath. Whether you are going to work, or drinks with friends, a layered look means that you are prepared for any occasion.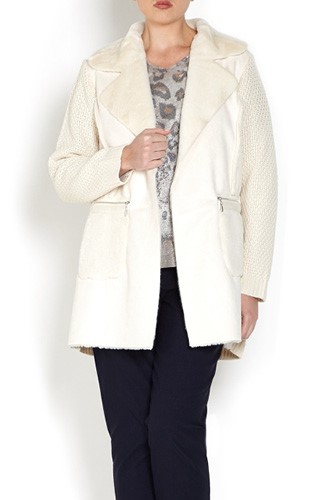 This white jacket is perfect for winter layering. From Beige's own label collection, with shearling and knit detailing, it adds a light and bright edge to any winter look.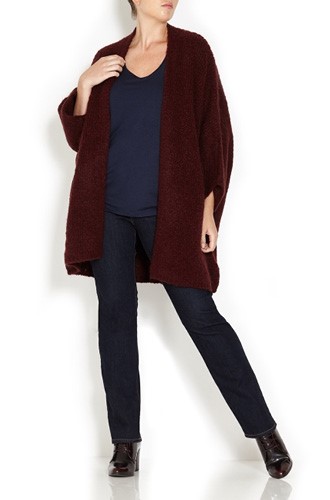 Embrace this season's favourite colour, with a cosy cardigan from Marina Rinaldi's Persona range. Designed in a flattering length, with a relaxed fit, it can be dressed up or down. There's plenty more pieces from
leading designers in the plus size cardigan range
.
Long Sleeved Dresses
Long sleeved dresses are your best friend during the winter months. Not only do they flatter your arms, but they also provide extra warmth for all your festive events. Whether you go for a 3/4, or a full-length sleeve, you can guarantee a show-stopping look with designer pieces from Beige Plus.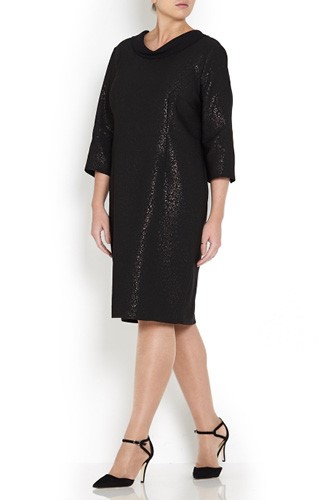 Loose fitting with a dipped back, this Luisa Viola dress is versatile for day or night. Pair with tights and heel boots for a casual look, or with your favourite heels for an evening outfit.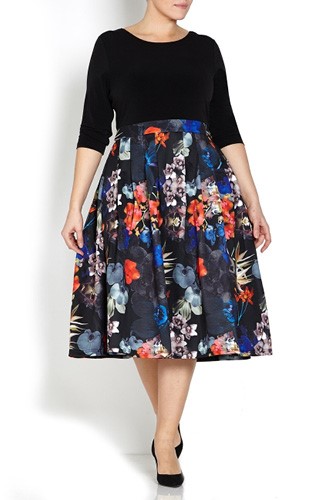 This vintage-inspired dress from Beige's own label adds a pop of colour to any winter wardrobe. Ideal as evening wear for a Christmas or new year party! Find the perfect statement in the
plus size designer dress collection
.
Bright Scarves
Ideal for brightening up a dark outfit, a scarf is a simple way of accessorising a winter dress or plain top. Perfect for those with a pear-shaped figure, it draws attention to the top half of the body. Co-ordinate your scarf with your bag or shoes for a chic and on-trend look.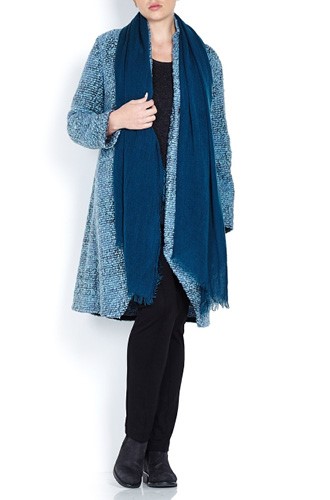 This petrol blue scarf from the Beige Label will make sure that you stand out from the crowd, whilst flattering your front and chest.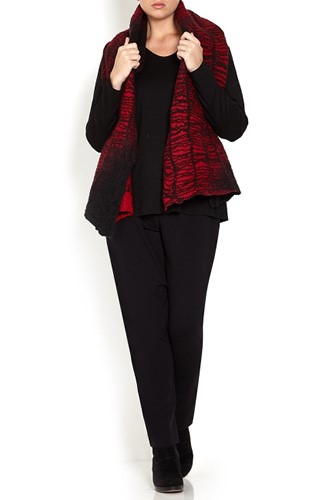 This vibrant accessory is a must-have for any winter wardrobe. From Zuza-Bart's Autumn Winter collection, it is made from soft red wool, with a detailed black pattern. Beige Plus stock an impressive range of
designer shawls and scarfs for women
.