Elena Miro Collection at Beige London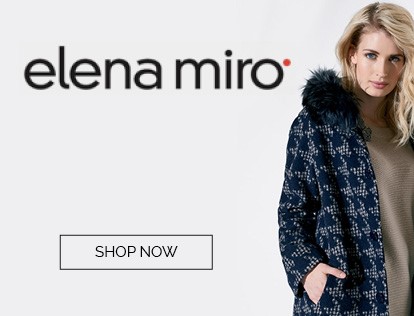 Elena Miro
Beige is the UK's largest independent stockist of Elena Miro, a provocative brand with a lion heart attitude. Deemed iconic for its sumptuous knitwear, the Italian fashion house's mesmerising collections have gained such prestige; it is the only plus size designer to showcase at Milan Fashion Week. Consistently pushing the boundaries, Elena Miro has recently launched its super-luxe White label, an elite collection using the very finest materials.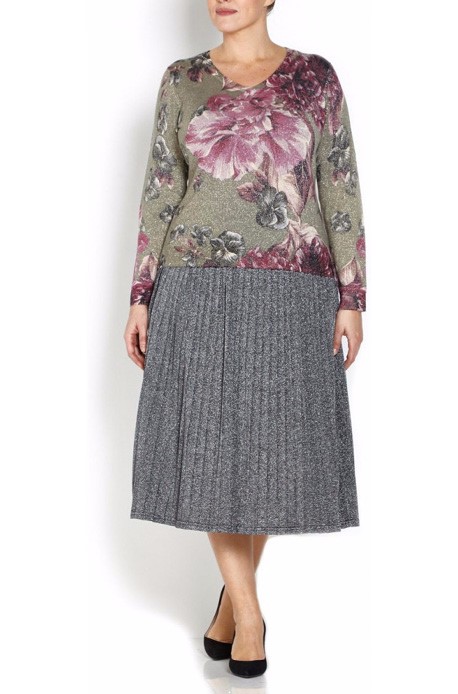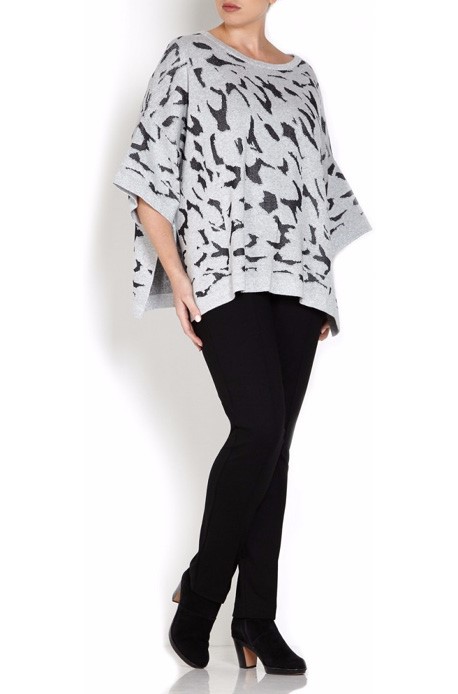 Shop Now
Elena Miro Designer Plus Size Clothes
Impeccable tailoring, beautiful feminine fabrics and vibrant colours reign supreme at Elena Miro. Hero pieces come in the form of expertly tailored blouses, sensational structured dresses and of course, trademark knitwear. This is as well as versatile T shirts to tunics both subtle and splashed with prints. Despite research from around the world, prints from the Italian design house are never bought in. Every one of Elena Miro's prints guarantee exclusivity as Miroglio designs all of such in house. Each collection offers chic, well thought out designs that compete for a place as wardrobe favourite amongst the trend focused seasons.
One of the great Italian masters of luxe knitwear, Elena Miro is a plus size style dream. The brand incorporates all ends of the fashion spectrum from cashmere infused knitwear, neat Chanel style jackets and catwalk worthy separates that are perpetual customer favourites. As a leading stockist, Beige is proud to carry a rich selection of Elena Miro, including its exciting new White Label collection.
"The Elena Miro woman is trendy, dynamic and well informed, has no intention of missing out on what fashion is offering in standard sizes." – Elena Miro Fashion
Elena Miro Designer Collection
A division of the industry leading Miroglio group, Elena Miro's Designer Collection emerged in 1985 to cater for the Mediterranean- style fuller figure and is now sold worldwide. Its dynamic and forthright advertising campaigns have confronted the limited and unrepresentative fashion world head on and in 2007, Italian President Giorgio Napolitano presented the brand with the knight of the Italian Republic honour for services towards "emancipating women from a restrictive concept of beauty." Since 2005, Elena Miro is the only plus size women's fashion brand to showcase at the Milano Moda Donna Fashion Week.
The label has developed significant knowledge and expertise in adapting latest fashions to suit shapely figures so women everywhere can benefit from a wardrobe with style and edge, created from high quality, tactile fabrics. The newly launched White Label is a capsule of whispered luxury. Extreme attention to detail is given through the use of signature fabrics and textures so that this more refined collection can embody a feminine and elegant style with a consideration for simplicity.
Featured Products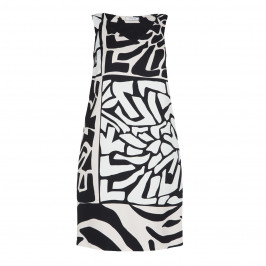 ELENA MIRO ABSTRACT PRINT DRESS OPTIONAL SLEEVES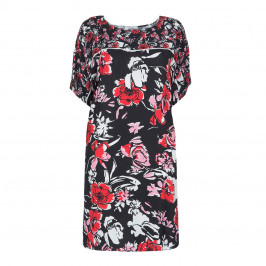 ELENA MIRO FLORAL PRINT DRESS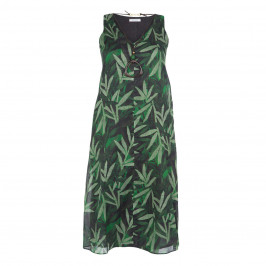 ELENA MIRO V-NECK COTTON PRINT DRESS