Kirsten Krog at Beige London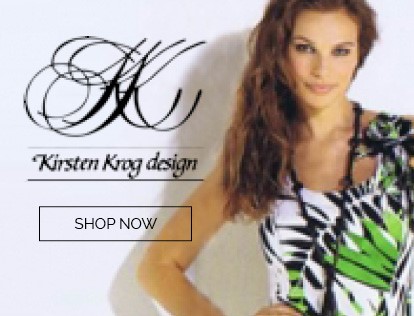 Shop for Kirsten Krog Clothing Online
Kirsten Krog at Beige – An exceptionally high quality designer label specialising in luxury occasion wear up to a size 30, Kirsten Krog is known as the Danish Designer that has gained a cult following among plus size women. She is adored for her trademark bohemian glamour for everything from cruise ship dining at the captain's table to summer weddings.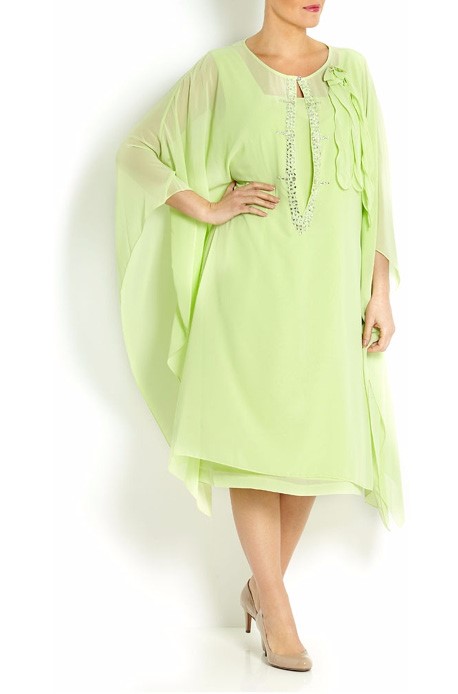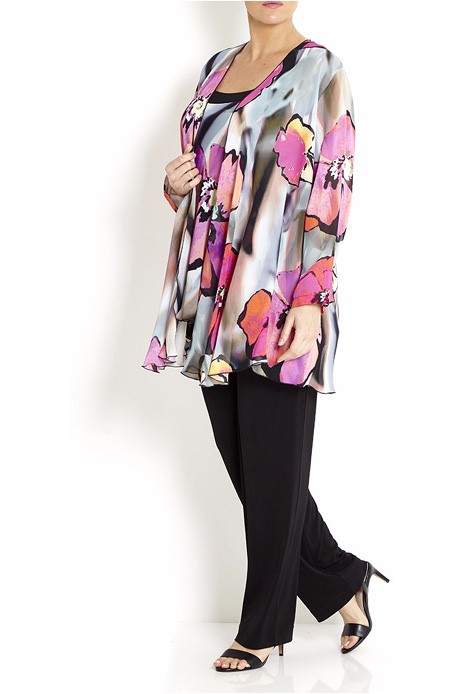 Shop Now
Kirsten Krog Designer Plus Size Clothes
Beige is thrilled to represent Kirsten Krog, one of the few designer plus size clothes brands to produce full length gowns and skirt ensembles. As well as a strong line in skirts and dresses, customers love the label's smart day to night pull on palazzo trousers. Whether the event calls for sophisticated day wear or a show stopping black tie dress, Kirsten Krog appeals to the various lifestyle needs of customers of all ages. For Beige they are a pioneering occasion wear brand for curvy women and each season's collection justifies the theory.
Kirsten Krog Designer Collection
The rise of Kirsten Krog's Designer Collection in the 1970′s injected a fresh, vibrant energy into the industry and the multinational clothing group Godske clamoured to include her daring prints and luxurious materials in its collection. Krog worked exclusively for the group until her retirement, when design duties were passed on to her trusted team.
The fuller figure is Kirsten Krog's muse and the comfort of the wearer leads every design. The plus size specialist company maintains the ceremony required of top end occasion wear setting it as a brand that is at the exclusive end of the quality scale. As high class evening wear, they ensure the best fit and materials for their clients.
Lustrous silk devore and soft Italian silk crepe de chine and Georgette feature heavily in Kirsten Krog's plus size collections across the seasons. The label's signature soft silhouettes are achieved by fusing these tactile materials with flattering bias cut designs that incorporate artistic details. Elegant flowing ensembles highlight the design houses's versatility. Through these, elements of femininity and seduction are woven into designs that embrace bold colours and prints.
Featured Products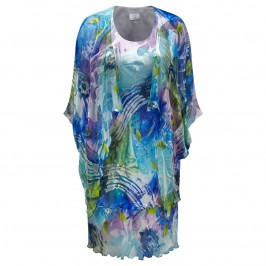 KIRSTEN KROG silk devoré Dress & Cape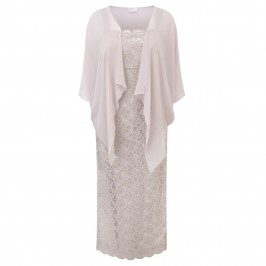 KIRSTEN KROG lace Dress And chiffon Shrug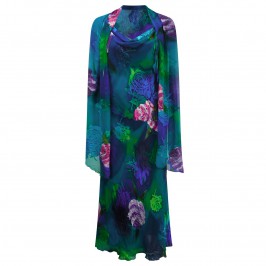 KIRSTEN KROG SILK DEVORé DRESS & STOLE