Wille at Beige Plus London

---
---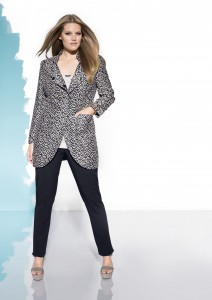 Wille's intuitive designs are known for their superb structure and flattering, comfortable fit up to a size 28. This stylish label belongs to the same German design house as luxury occasion wear specialist Elena Grunert and both are governed by the same high ideals on quality and design. Wille designs to their own set of standards ensuring customers with the right fit and guaranteeing the brand as a plus size specialist.
Wille Designer Collection
Wille, originally a family-run company, committed to its fail safe blend of top-quality fabrics and experienced, dedicated designers. Launched in 1924, Wille is one of the oldest manufacturers of women's clothing to date and has since garnered a strong global following. The company continues to ship to specially selected plus-size boutiques worldwide from its base in Bavaria, southeast Germany.
Wille's pride themselves on creating fashionable outfits that combine both sophisticated and casual elegance. Their technical execution skilfully underlines the presence of each garment. Off-duty collections offer laid back chic for lunch date with friends, whilst smarter ranges convey a classic, polished look perfect for the office. In each collection the brand considers the needs of professional and personal lives whilst simultaneously indulging the customer with quality and style.
"We sample each design two to three times until we are satisfied with the fit. Few people know how important this process is in order to produce a wearable, well fitting garment." Wille's Michael Stroppe
---
Wille Designer Plus Size Clothes
As a considerate plus-size specialist, Wille never compromises on comfort or style. The label is capable of balancing clothing necessities with beautiful, feel-good designs and employs a rigorous testing process to ensure every product meets its requirements.
Beige customers clamber for Wille's versatile jackets and trousers and love the brand's focus on form-flattering basics and thoughtful design details. From season to season, Wille present skillful designs that highlight the female form. Styles vary from sharp and clean such as tailored jackets to relaxed and unstructured linen trousers. Graphic prints and vibrant colours inject modernity and edge.
Wille clothes fulfill the lifestyle needs of a wide range of plus-size women of all ages and backgrounds, which is why the label is so popular with Beige customers.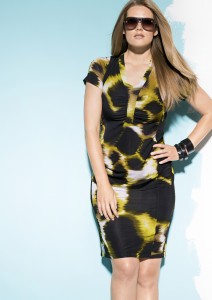 ---