January can be a pretty bleak month: grim weather, detoxes and resolutions to name a few. However, there are some significant things going for it: back to school, booking a holiday and sale shopping.
So where do you begin when faced with those endless red 'Sale' signs?
Top tips for sale shopping designer clothing
First of all I would say know your size. The plus size brands are not consistent with fit, for example I may be a size L in a Marina Rinaldi sweater but quite often go for an XL in Elena Miro.
Measure yourself carefully and keep those details to hand; mine are in my phone. Also use the size filters when shopping online because there is absolutely no point in falling in love with something only to find that the size you need has sold out.
Buy things that fit you now. You may be on the way down in size but you can congratulate yourself and buy something smaller in the spring. Buying something new now will boost your morale and give your more confidence when you find a piece that fits you well!
Use the sales to invest in classic pieces, (pieces that you may not have previously been able to afford) that you will wear for seasons and seasons to come and that will go with 3 or 4 other pieces in your wardrobe. So 'up shop' and improve your wardrobe.
Avoid trend-led items and stick to investment pieces that you will be able to wear for years to come. While everyone on the front row might be wearing one particular item this season, there is every chance it will look out-of-date very soon and if it's already in the sale, the moment may well have passed. Choose capsule classics that are not likely to age quite as quickly.
Sale staples for your wardrobe
So what are those key pieces you should invest in?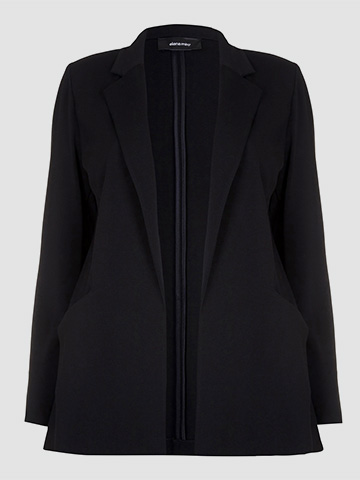 Elena Miro's black long line blazer is a forever piece. I love the unstructured design, it keeps it comfortable and I am also a devotee of pockets and a classic revere collar, so this is going in my shopping bag.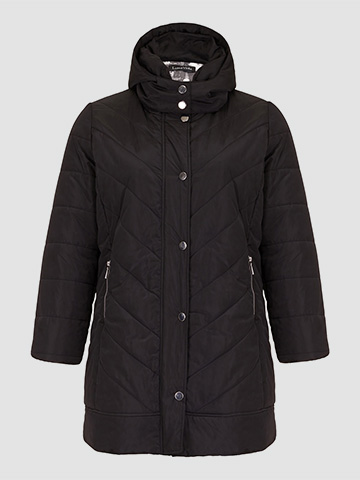 A black puffa jacket is another investment piece and this one by Luisa Viola is a great buy. Only size 18, size 24 and size 26 left as I write this so you had better hurry.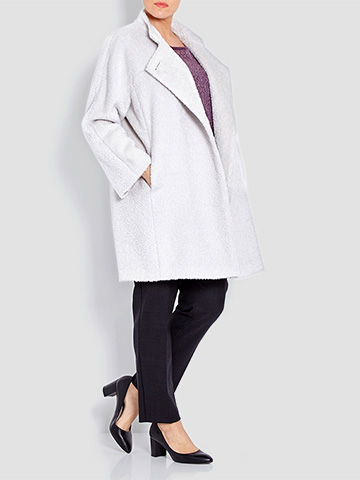 It might technically be the winter sales but you and I know there is going to be a lot more winter heading our way so a coat is not a silly buy at all. This alpaca wool mix coat by Marina Rinaldi is a real classic – pale colours can still be flattering on us plus size women!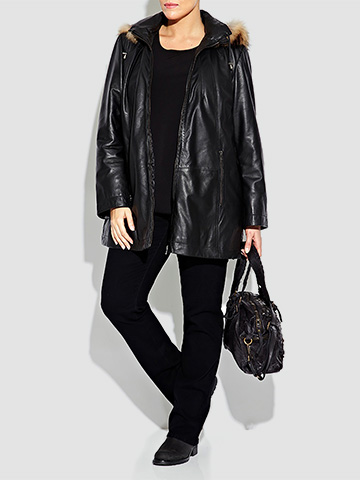 And I just love this black parka, in buttery soft leather, it's so stylish and it's warm too.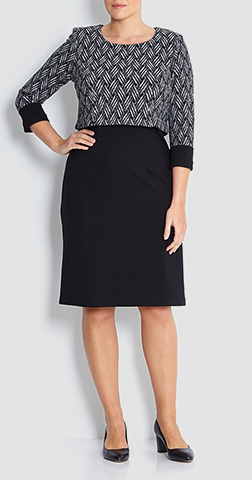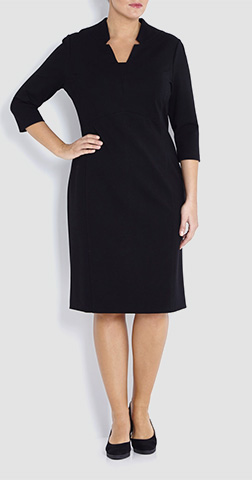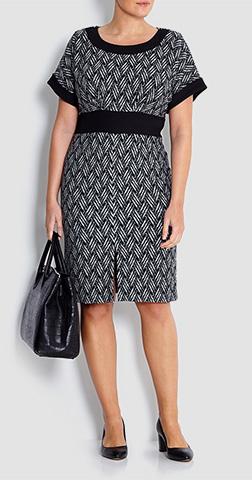 Sometimes it may be difficult to buy
work wear in plus size
. For the busy professional, the sale is a good time to invest in some work wear. These dresses are going to take you well into the spring and start you off for next autumn as well.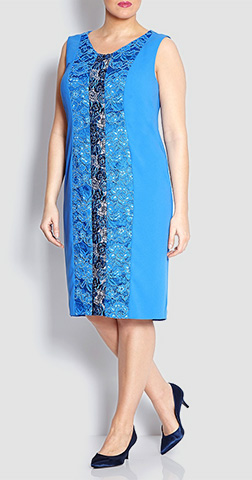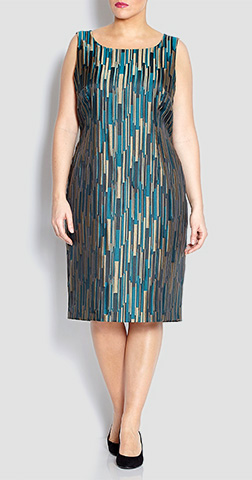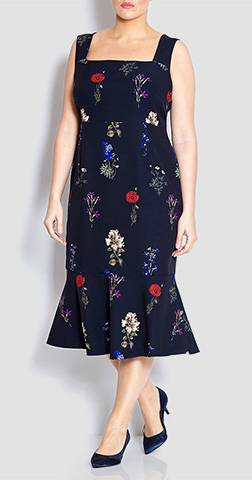 Of course if you have some special events in the early spring it would be clever if you could pick up a dress in the sale, so how about these pretty things by Marina Rinaldi.
What I am now about to say is a huge contradiction, but there is another side to sale shopping and that is buying pieces that just make you happy. Things that are maybe a teeny bit frivolous. BUT and this is a big but, you still need to be able to sensibly justify where you will physically wear these.
There is no point in buying a full length sequinned gown that you know you will never wear (because your life consists of work, the school run and Netflix) just because you fall in love with it. That is a note to self as I still have a pair of sale bought sparkly shoes which are unworn. You should think about buying things that add personality and interest to the rest of your wardrobe and often accessories can be a good place to start.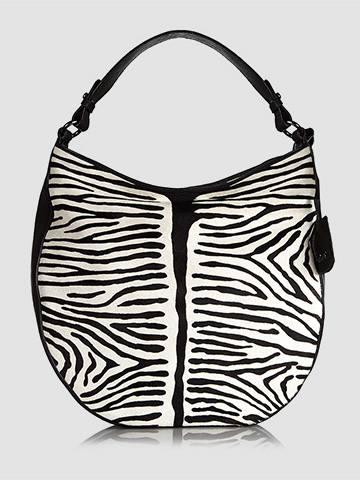 I absolutely love this Abro bag and I'm itching to have it so you had better get it quick. What you have on this section of your sale list is up to you, but make sure it makes you smile.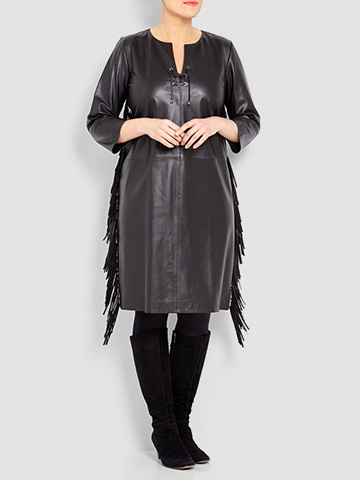 This leather dress makes me smile…another contradiction, it's a trend led piece but I think it will last a while and of course it's black. It's a happy piece.