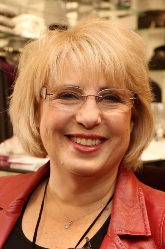 A recent article by Claudia Connel prompted me to write a response. Claudia Connel, a journalist for the Daily Mail, took it upon herself to see how some of the top glamorous designer stores treat real women. As a size 12-14 she is a representation of an average British woman – if not a bit slimmer – but in an industry that is stubbornly focused on catering for stick thin women, how did she fare in the stores?
Claudia visited YSL, Mulberry, Gucci, Alexander McQueen, Prada and Chanel, one of her key questions being: do they stock a size 16?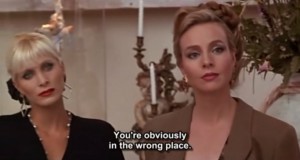 After being pointedly ignored in Prada due to a group of women splashing their cash, told that nothing will probably fit in Mulberry and that Prada customers 'are very petite,' Claudia discovered that the friendliest and most attentive staff worked in Alexander McQueen and Gucci. It all brings to mind the scene from Pretty Woman doesn't it? Not that Alexander McQueen and Gucci have anything to fit a size 16 plus curvy woman but I'm glad to learn that they are nice in there.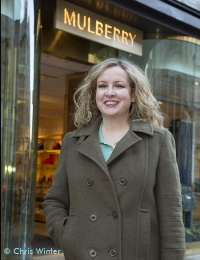 Funnily enough in all our stores we often have women who walk in that are too small for us. It always makes us smile when we point out that our stock starts at size 16. We do this nicely; we have chocolates in the shops and we offer them to take the sting out of their disappointment! It's a thrill for us that a slim woman loves our plus size designer clothes and wants to buy them.
This article reminded me (not that I really needed it) as to why I created BeigePlus and prompted me to reply. It's precisely Claudia's experience that I've had many times that gives me the drive, passion and inspiration to give you BeigePlus.
We Just Cater for Curvy Ladies!

BeigePlus caters especially for curvy women. You'll be greeted by our warm and friendly staff who are more than happy to help you, whether you're just browsing for that must-have item or enjoying some serious retail therapy!
Unlike Claudia's experience in YSL, where an assistant tried to push the sale for a two thousand pound jacket that wouldn't even fasten. In contrast, at BeigePlus we will never try and force you into buying something that doesn't make you look and feel wonderful. We want you to leave our stores feeling over the moon with your purchases!
Gorgeous Designer Plus Size Clothing, Cut For You…
With our gorgeous collection of designer plus size clothing including Marina Rinaldi, Elena Miro, Verpass, Anna Scholz, Elena Grunert, Persona, Chalou, Krizia and Basler, we are confident you'll find a gorgeous garment or two that celebrates your curves and fits you perfectly, whether you're looking for casual weekend wear or a sharp suit for a business trip. Find your perfect look today by shopping our gorgeous range of plus size clothing.
If something doesn't quite fit or suit you we'll advise you against buying it….. our lovely sales team are there to help you find your perfect outfit.
Come and see our beautiful designer plus size clothing for yourself in our City of London, West End and North London stores, or shop online!