Inspired by our dedication to top-notch service, we believe that ours is the first of its kind in the UK for plus size shoppers. We offer complimentary advice and expertise in a stylish, welcoming environment.
It all starts with a splendid welcome with any refreshment of your choice and where the world of luxury fashion becomes your oyster.
Customers are invited to relax, while our team of consultants use their in-depth knowledge to select a carefully curated edit of products, unique to the customer. Over 25 designer collections including Marina Rinaldi, Mashiah, Elena Miro and Yoek create an amazing display of possibilities for you.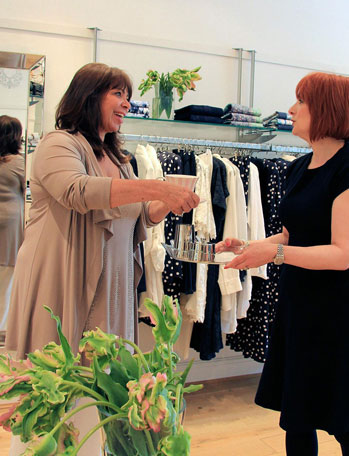 Find your style at BeigePlus
Our advice is expert, informed, inspirational and impartial across all our brands and our unique service is designed to help you find your personal style.
At any of our three stores located in London, our personal styling service provides a discreet and intimate service for both new and regular clients.
Whether you are looking for a wardrobe update, advice on size and product fit or a special gift, our talented team of experts are at your service.
You can relax as the team select some of the most extraordinary products from across our store, tailored to your individual tastes.
Since a good fit is essential, all three stores offer an alteration service. We ensure that a sleeveless dress can have the option of adding sleeves for cover and many of our trousers have unfinished hems to accommodate for extra-long legs. Discreet stretch in waistbands, silks with 5% stretch and jeans, leggings and jeggings up to size 28 are all part of the collection.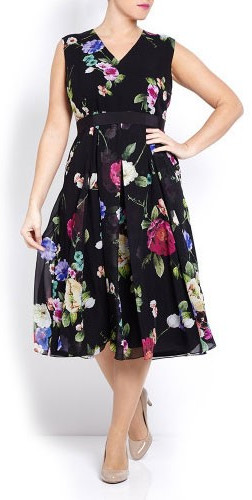 Plus Size Designer Clothing Collections
Exclusively for women who have fuller figures who are size 18 or more, BeigePlus has three stores in London. All three stores specialise in beautiful, designer plus size clothing.
Led by Creative Director Leanda Walters, the team of stylists are a group of talented experts aged between 25 and 60 – each specialising in different areas and categories of the store. So, whether a client needs a couture gown, an outfit for a client dinner or is looking for a complete makeover, they will always be matched to the most appropriate consultant.
Navigating your way around an array of fashion brands can be somewhat overwhelming, but imagine you had your very own fashion stylist by your side – someone who can edit through the entire offer to find you the best clothes for your every want and need. Someone who knows everything there is to know about dressing a curvy woman. Well, now you can.
In essence, we want to do everything we can to make your time with us the best it can be. All you have to do is ask. Call us on 020 7831 5777 to arrange an appointment.