Spanx at BeigePlus London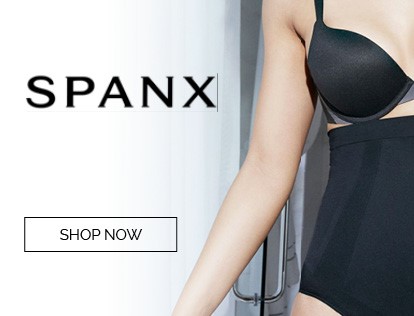 SPANX AT BEIGEPLUS LONDON
Spanx is a revolutionary shape wear company that provides the ultimate undergarment solution. The brand has been pioneering since its introduction to the industry as few other brands can compete with its ability to be comfort and flatter a range of body shapes. An industry and celebrity favourite, the body shaping brand is now available in larger sizes so curvy women can accentuate and shape their bodies too.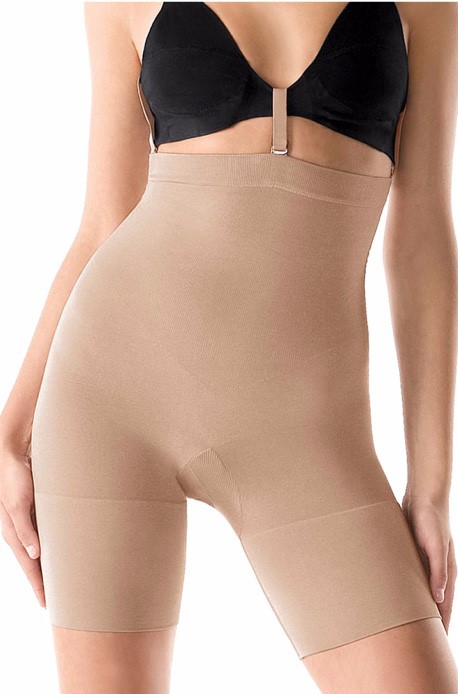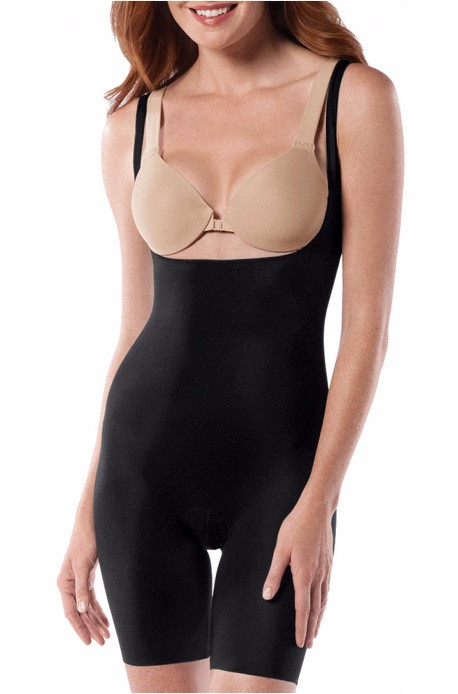 Shop Now
Spanx ShapeWear Collections
Born from frustration and the lack of options that were available, Spanx hit the market in 2002. Sarah Blakely originally wanted a pair of body shaping pantyhose to wear under a pair of nude trousers but none were available. This void and gap in the market grabbed her attention and thus Spanx was born. Since then booth the company and its reputation have grown tremendously and is an internationally recognised brand. Celebrities such as Beyonce, Oprah Winfrey as well as many glossy publications such as Vogue and In Style all favour Spanx and recommend them.
Spanx Plus Size ShapeWear at BeigePlus
This shape wear company feature many designs to meet the requirements of different shapes, outfits and needs of the wearer. All styles are an innovative design that include smart features to ensure the garment is comfortable to wear all day . These vary from different waistbands, adjustable straps fastenings and breathable materials. All of the Spanx garments maintain an element of style so that every woman can take pride in wearing their shape wear.
BeigePlus are proud to be a stockist of the successful brand Spanx. With the range extended to included larger sizes, Beige are the only UK stockist providing Spanx for plus size fashion up to a 3XL in stores and online. All of the Beige team are trained and equipped with advice to give on what and how you should Spanx to enhance your body shape.
Featured Products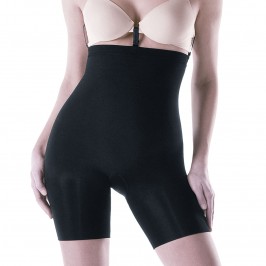 Spanx black mid-thigh bodysuit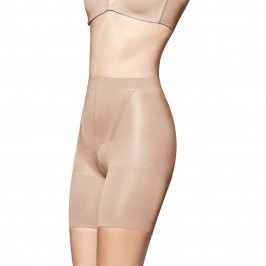 SPANX SUPER POWER PANTIES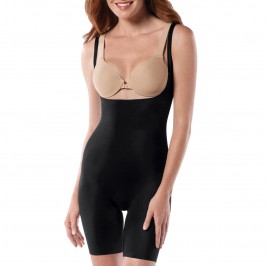 Spanx Plus black open bust bodysuit