Yoek at Beige London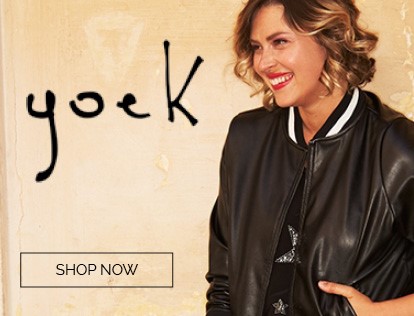 YOEK AT BEIGE LONDON
An energetic Dutch label with a mission to celebrate the sensuality of the fuller figure. Yoek confidently mixes classic design with modern industry innovations. The brand is favoured by celebrities including Dawn French and Adele, who are regularly splashed across the pages of glossy fashion magazines. Yoek is lauded for its use of mood-lifting colour to celebrate women up to a size 30 for BeigePlus.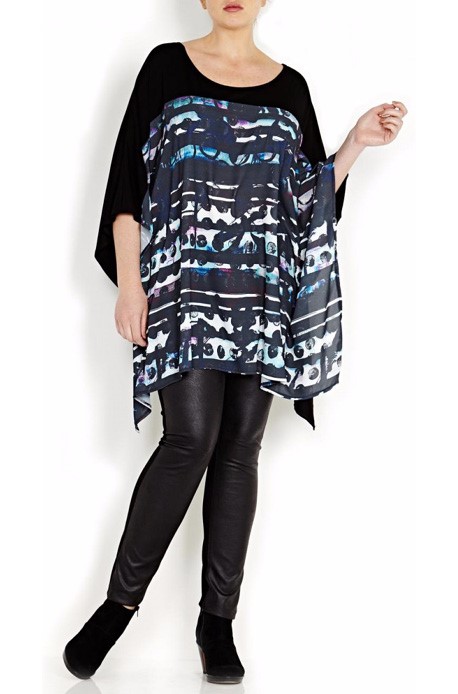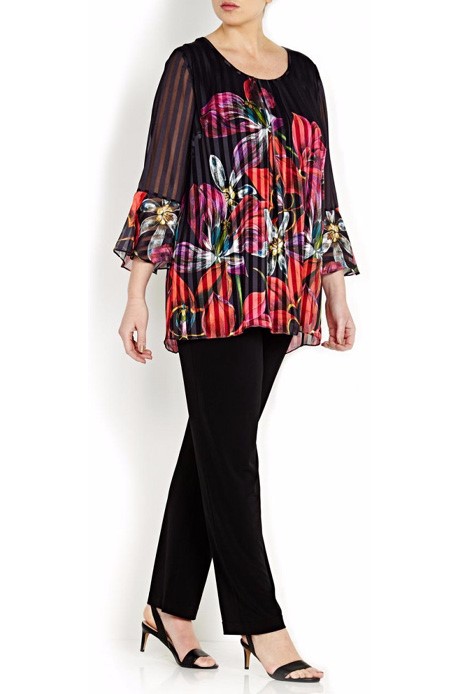 Shop Now
Yoek Designer Collections
The brainchild of former model Johanna Timmer 25 years ago, Yoek is an imaginative and edgy plus size fashion house that beautifully marries traditional cuts with modern styling. Though whimsical at heart, each collection is inspired by offbeat themes ranging from Fauna to Florence, all creations are unfailingly chic.
"Women with a full figure have an extremely beautiful décolleté. They should attract attention to that." – Yoek
Yoek makes clothes for women who are unafraid of their bodies, unafraid of fashion and who do not want their style choices to be limited by their size. Clothes that are feminine, fun and flattering elegantly incorporate the latest trends to encourage their wearers to feel vivacious and desirable.
Yoek Plus Size Designer Clothes
Yoek's easy-care, classic basics are ideally matched with its bright colours and uplifting prints. Bold designs are often found on soft, lightweight fabrics like voile and chiffon, making the brand a desirable label for cruisewear and parties. A similar style ethic applied to the newly launched 'Black Label' along with a premium and luxurious underlying tone.
BeigePlus has been stocking the dutch design house for many years and is always impressed by its sophisticated designs and flattering, feminine fits. With the introduction of the latest 'Black Label', BeigePlus is happy to expand their selection of more formal and evening wear with this particular collection.
Featured Products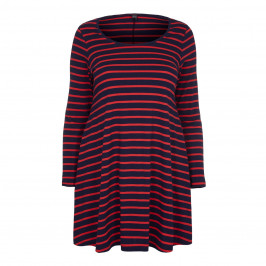 YOEK Navy & Red Breton stripe cotton-jersey Tunic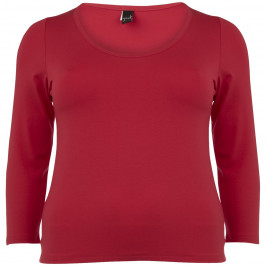 YOEK TOP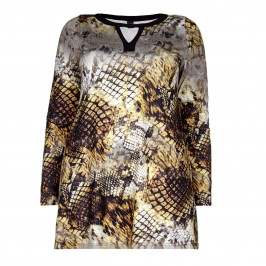 Yoek Python Print Tunic